Coronavirus is the deadly virus which has brought the world at halt. The ongoing pandemic has infected millions of people and also led to demise of many hundreds of thousands. The virus was traced to China to be the first infected person from where it reached to this number.
The virus is causing a lot of problems and loss of life and on top of it we are yet to found a medicine for the virus. Hence, testing and separating the infected from the rest is the only viable option practised as of now.
Logan Paul is an American YouTuber, internet personality and actor. He is quite a sensation among the youth and influence his audience through his podcast. He also has a successful clothing brand of his own by the name of "Maverick" named after his now dead parrot.
Logan on Corona
Logan uploaded a story on his Instagram account which showed a paper held by him. The paper read, COVID-19 Antigen Test. It showed Logan Paul written on it and dated as 16.7.2020.
After getting the test results as negative, Logan and his fans both are relieved from the fears of the virus as of now.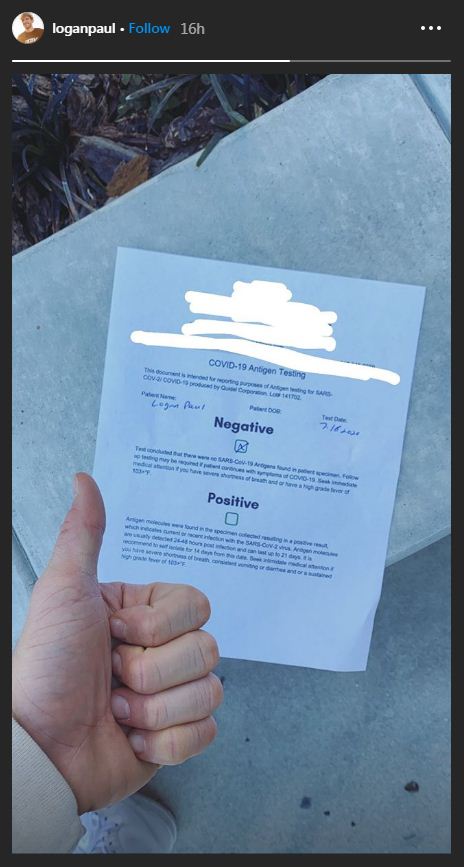 Follow us on Instagram for daily news and updates.