YouTube star Logan Paul wins his first WWE WrestleMania debut match. He emerged victorious against Rey Mysterio and Dominik Mysterio.
After months of hype, Logan and Miz's tag team match against Rey and Dominik Mysterio finally happened at WrestleMania 38. In the end, chaos happened despite them winning the match. Logan walked out looking like the perfect heel, wearing the outfit he teased, his six million dollar Pokemon card, and a pair of sunglasses. Later he tossed the sunglasses into the crowd, and the match was underway.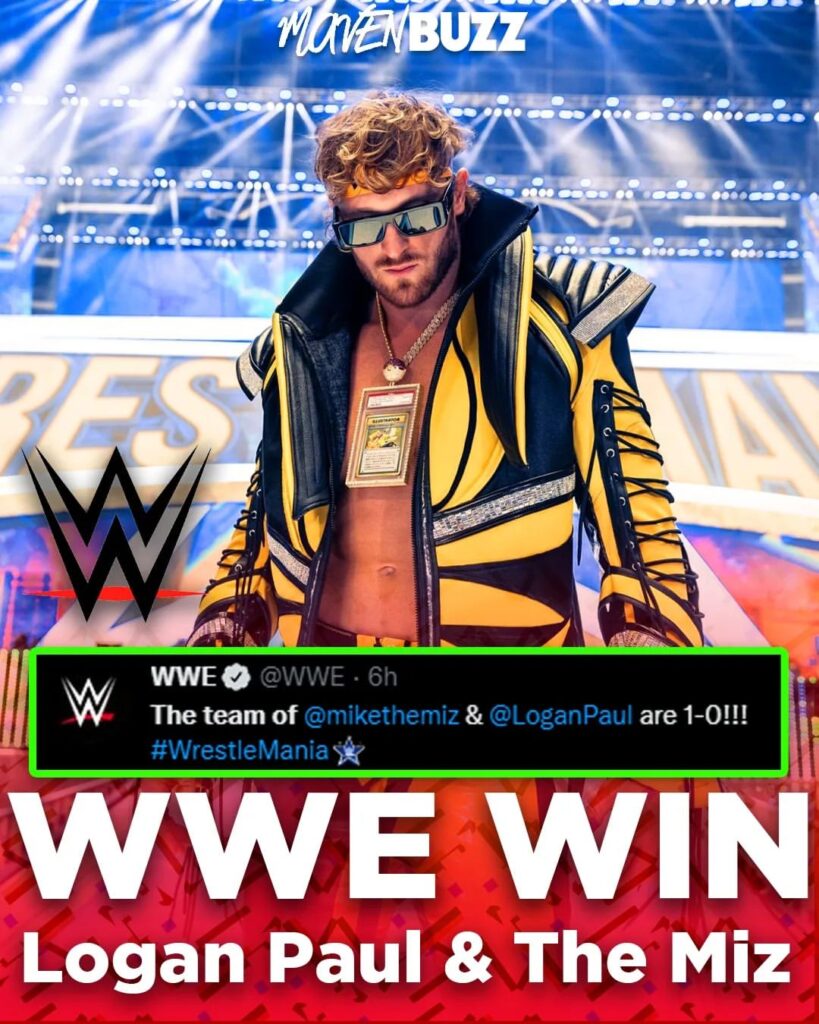 Paul started on the sidelines but was tagged in early. He soon showed off his athletic prowess, leaping over Mysterio multiple times before doing splits. Paul, not only received some punishment, but The Miz also betrayed him. Before turning on Logan he snuck into the ring and sealed the win and delivered Skull Crushing Finale.
Logan regained his senses shortly after and looked shocked and angry. He manage to secure the win on his debut but lost his tag team partner. Miz and Paul are set to feud in the coming weeks and months especially considering Logan saying his performance at WWE full-time.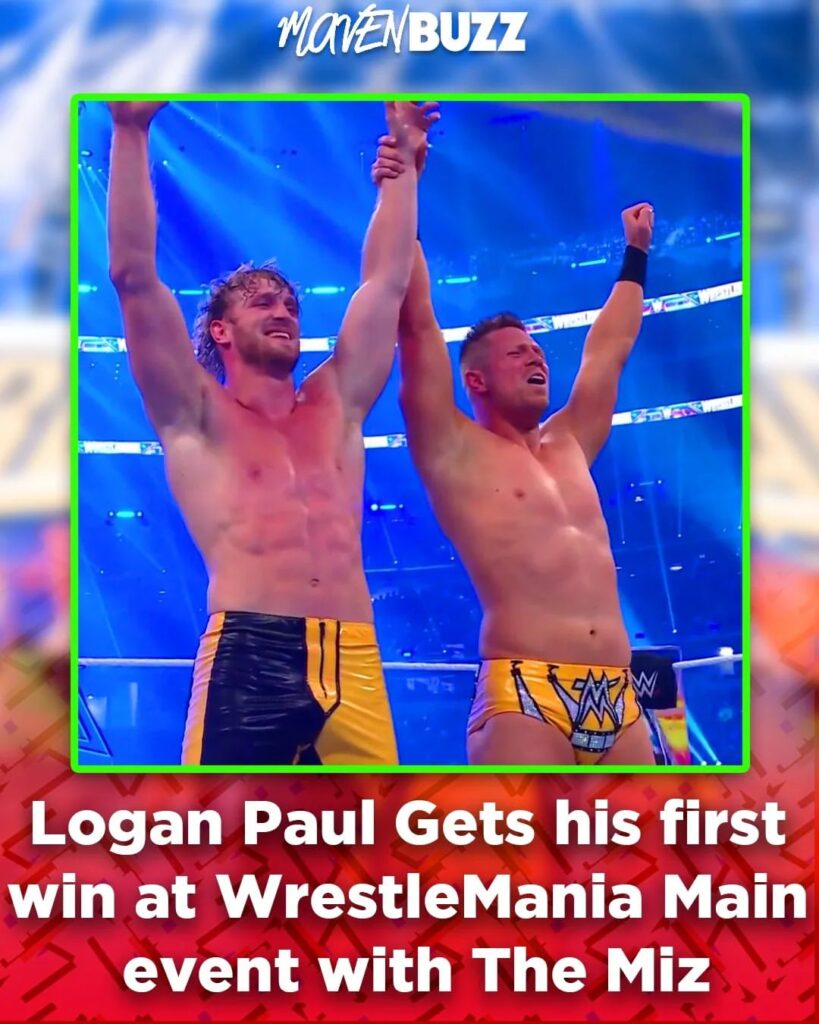 Paul made his debut at WrestleMania 38 the most stupendous WrestleMania in history. 60,000 fans in attendance were watching his every move at the AT&T Stadium.
Follow us on Instagram for daily news and updates.