Recently the press conference for one of most anticipated YouTubers boxing matches was held in Las Vegas. As we all would have expected, YouTuber turned professional boxer, the trouble kid, Jake Paul tried to pull many tricks but Askren seemed not at all affected by them.
On top of it the retired fighter managed to give audience some good jokes which made Jake a little anxious. Also during the stare down, when the fighter came outside of the glass screen for the stare down, things became physical.
While splitting ways, Ben Askren raised his hand, slowly clapping Jake in the face and moved away. In an attempt to get back at him, Jake weirdly slapped Askren back to which he did not even flinch.
One the recent episode of Impaulsive, Logan Paul addressed this moment saying that the whole press conference was good for Jake but the face palming became one of the most talked-about moments from the event ultimately overshadowing whole thing.
"And, you know, I called Jake. I said, 'You did a good job'. But it almost is like everything was overshadowed by this moment."
"Yo, he's also, I gotta say – When he came out here, he's like, 'I have a genius-level IQ'. I was like, 'Eh, okay. Maybe.' Now I'm starting to think, 'Yo, is he playing all of us?' Do you know how much clout this dude is getting off of this? His tweets are flying right now. He even snapped back at Jorge Masvidal, and the tweet got like 40 to 50 thousand favorites. He's like, 'Jorge, I've waited two years to say this – You got lucky with the knee, and I made you famous. Kamaru (Usman) is going to beat your a** again.'
"And people are like, 'Yeah!'. Like, Yo, Ben Askren is f**king capitalizing on this situation…You gotta win this fight, Jake."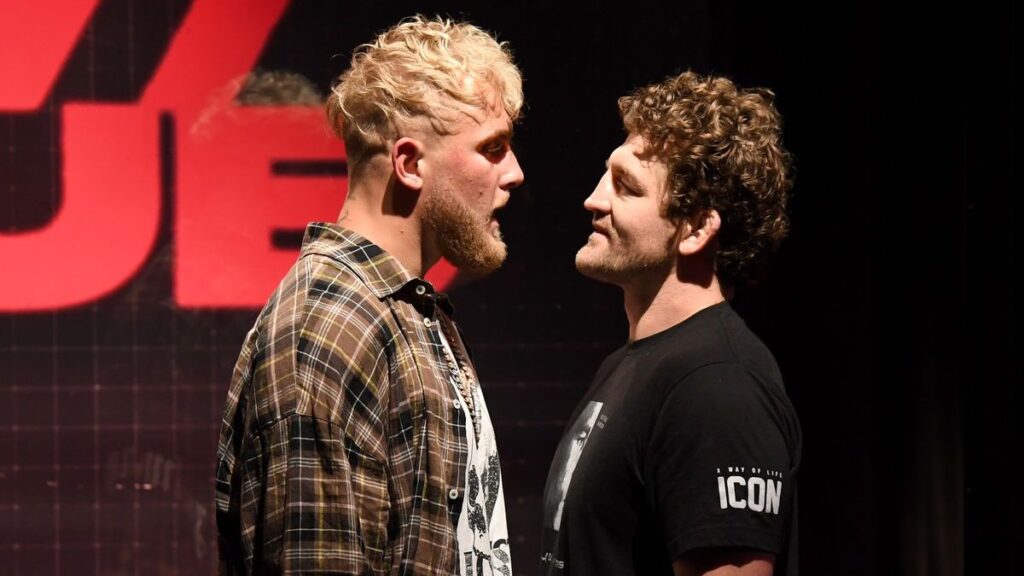 Follow us on Instagram for daily news and updates.