Popular popstar-rapper Lil Nas X has recently opened up about having two celebrities on board for the feature in his debut album Montero. His album dominated the charts and with each new release bringing more attention to the artist.
During an interview with GQ, the popular artist revealed that he approached Drake and Nicki Minaj to collaborate with him in some of the songs from his album however the pair declined his offer.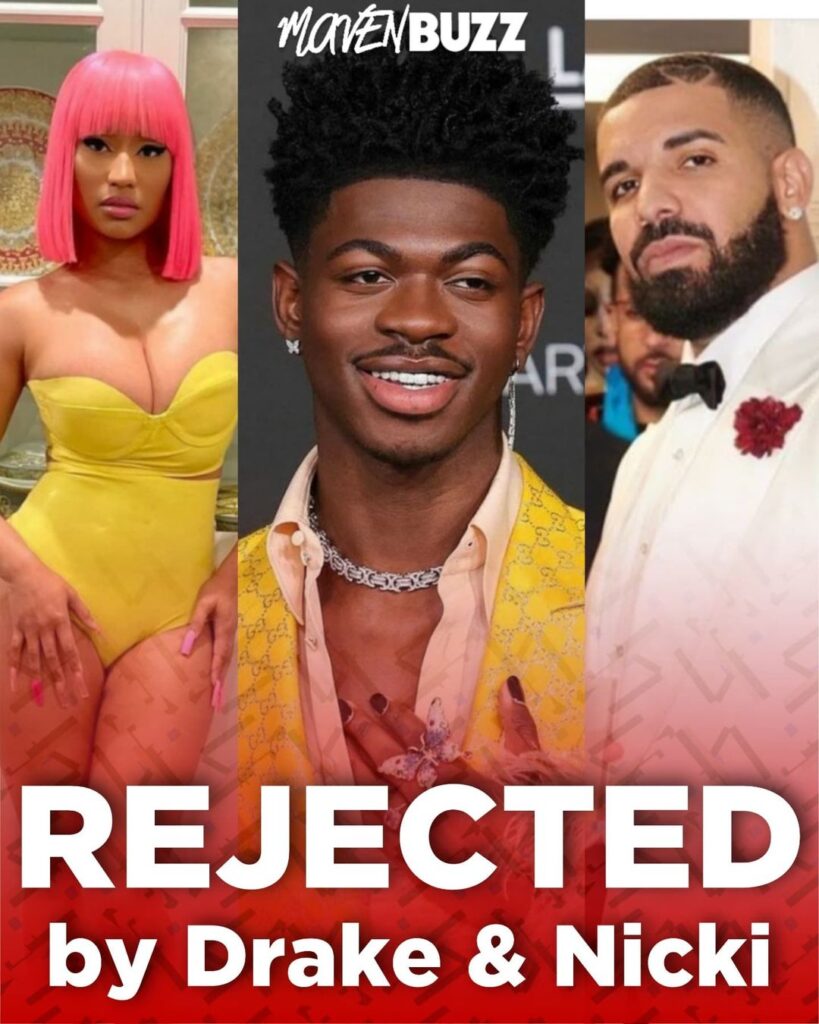 While mentioning that every feature that he asked for in the album worked except the above celebrities. "I don't usually ask for features like that. But for every feature I did ask for on this album, like, every single one of them worked…besides Drake and Nicki," he said.
"I didn't ask them directly. I wanted Nicki on 'Industry Baby,' and I wanted Drake on 'Dolla Sign Slime,' with Megan [Thee Stallion]," the rapper added. Eventfully he mentioned that he had to give it to Jack Harlow. However, " I feel like things always work out. Jack Harlow ended up being, like, the best option. I'm not sure how comfortable Nicki would have felt with that video or whatnot."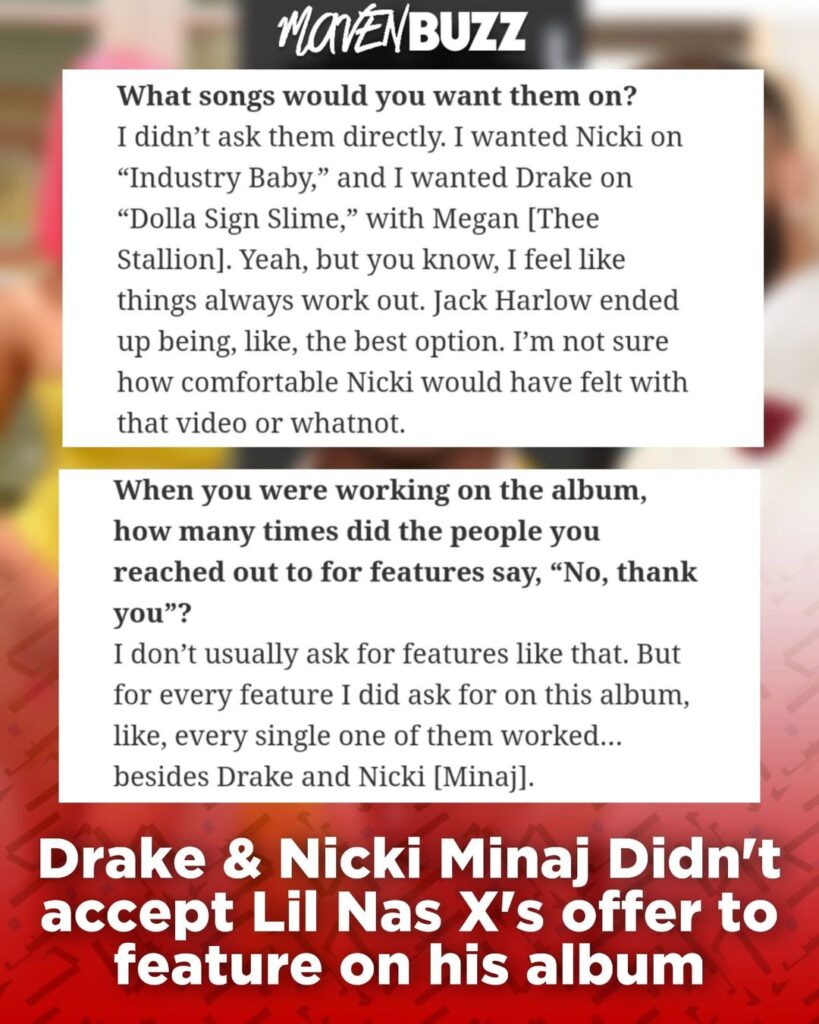 The song-write also talked about he how he was fine even though Montero didn't get to the top spots in music charts but he felt "blessed" nonetheless. He said, "Everybody was like, 'One-hit-wonder this, one-hit-wonder that.' And now it's amazing that my competition was Drake."
Follow us on Instagram for daily news and updates.