Lebanon's government has resigned amid the increasing protests and anger over the explosion on last Tuesday. The blast has killed 220 people with 110 people still missing.
Since the blast many people have taking on streets to protest against the government for their negligence and corruption. The protesters have clashed with police for a third straight day.
Protesters hurled stones, fireworks and Molotov cocktails at security forces who responded with several rounds of tear gas. Some demonstrators tried to scale the blast walls outside Parliament Square.
Lebanon was already suffering its worst economic crisis in decade, added with coronavirus pandemic and now the Beirut blast and government corruption.
Read more about the blast here.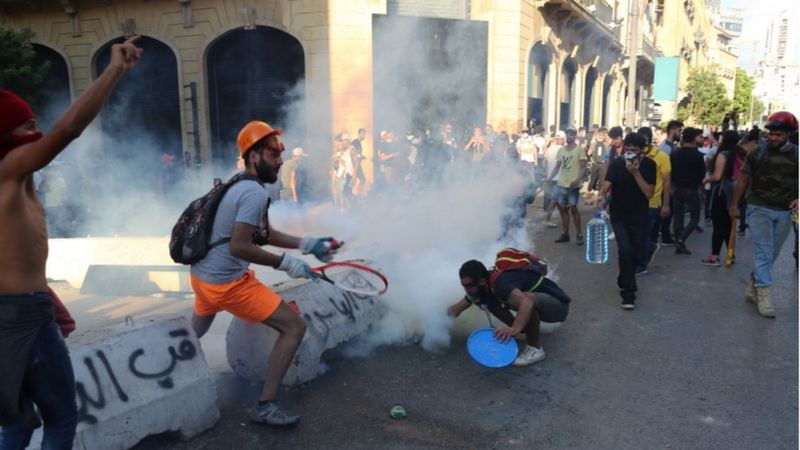 Government resignation
Hassan Diab was the recently selected Prime Minister in last December which happened due to similar protests. In late 2019, a plan to tax Whatsapp call was announced which led to mass protests against corruption. This eventually led to government's resignation.
Similarly, Tuesday's blast was linked to long-neglected stash of explosive chemicals and corruption.
The announcement of resignation was made in a national TV by Prime Minister Hassan Diab on Monday evening. He addressed the nation, announcing resignation and called the blast "disaster beyond measure."
He said that "We have fought valiantly and with dignity" but "Between us and change is big powerful barrier."
But corruption in Lebanon was "bigger than the state" itself, and "a very thick and thorny wall separates us from change; a wall fortified by a class that is resorting to all dirty methods in order to resist and preserve its gains", he said.
Follow us on Instagram for daily news and updates.