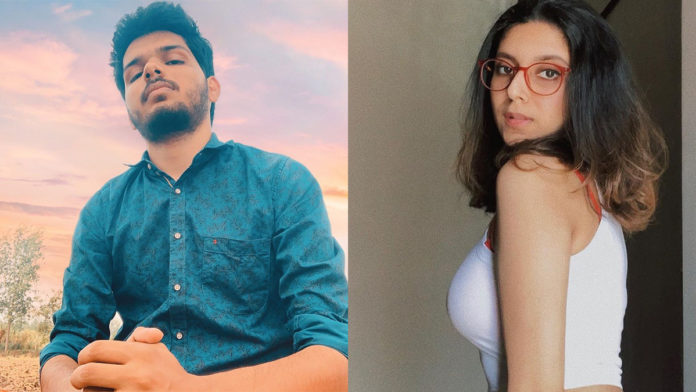 Lakshay Chaudhary has now become a controversial Indian YouTuber whether it's TikTok vs YouTube, Dank Rishu or Papaocus . Lately he's been involved with each of them expressing his views on his YouTube channel.
A new controversy popped on Social Media you must have heard until yet –'Boys locker room.'
Boys locker room is an inappropriate group created by underage delhi boys where they share nudes of underage girls and have vulgar talk promoting the rape culture. Recently a chat from Boys locker room is being leaked on social media where a guy was convincing group members for gang rape. The screenshot went viral and one of the boy from the group has been taken into custody as well, according to sources.
Niska Nagpal when got her hands on these chats, she exposed it on social media revealing the worst side of next generation. The chats exposed created an uproar on social media and many personalities like Hindustan Bhau, Vedant Rusty and Lakshay Chaudhary reacted on it, keeping their opinions.
Lakshay shared an IG story expressing his views said – you should complain and file FIR on these kids instead of openly sharing their pictures and username publicly, because this is a sensitive case which should be handled by crime branch with care any wrong step can destroy the whole life of a person. Later many chats were leaked that was fake and people are easily manipulated by it instead of figuring out the actual cause, said Lakshay. He kept his side by saying it doesn't matter whether you agree with or not you ain't someone to judge whether one's is guilty or not.
Lakshay Chaudhary said "zyada serious ho gaya hai to File a Fir against them you have proof. Internet pr bhasodi sirf followers k liye hoti hai"
Whereas, Niska Nagpal shared a story keeping said 'people are missing the actual point here' and 'ignoring the actual problem'
The whole Internet is flooded with boys locker room thing now. We do not know whether any actions will be taken against these kids or not. Stay Tuned.
Follow us on Instagram for daily news and updates.