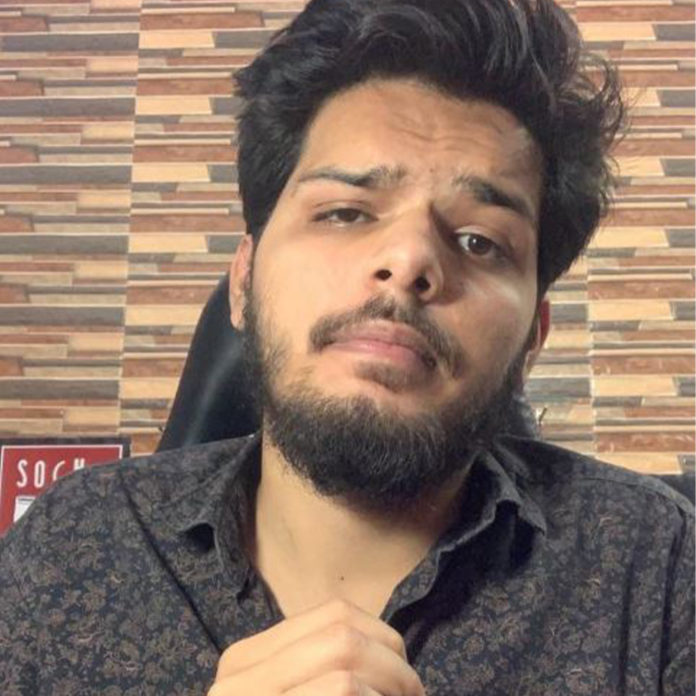 It's only been 24 hours since Carryminati's last video on Tiktok vs YouTube Controversy that created hullabaloo on social Media destroyed the Indian YouTube records with more than 5M likes and 20M views on the video. Whether it's people, Memers or other fellow YouTube stars itself, everyone's enjoying the show. And we also got a member in the community who himself took shots on TikToker's and been waiting for this event so long.
Yeah, Lakshay Chaudhary is the happiest person now enjoying the brutal roast of TikTok and Amir Siddiqui by Carryminati. He was the one who stepped in controversy during the beginning, along with Saiman Says. Check our article .
With Carry's recent video out now, Lakshay's already celebrating on his Instagram shared a meme where he's enjoying coffin dance with Elvish Yadav and Carryminati. Apart from this, Lakshay have something cooking up under his sleeves for long. There're not much details revealed on it but he's been talking about "Batista Bomb" a lot.
Lakshay Chaudhary shared few posts on Instagram teasing something's bad coming up soon.
He also informed his Instagram crashed because of back to back stories on his handle "Most record Breaking Things going on this week," said Lakshay,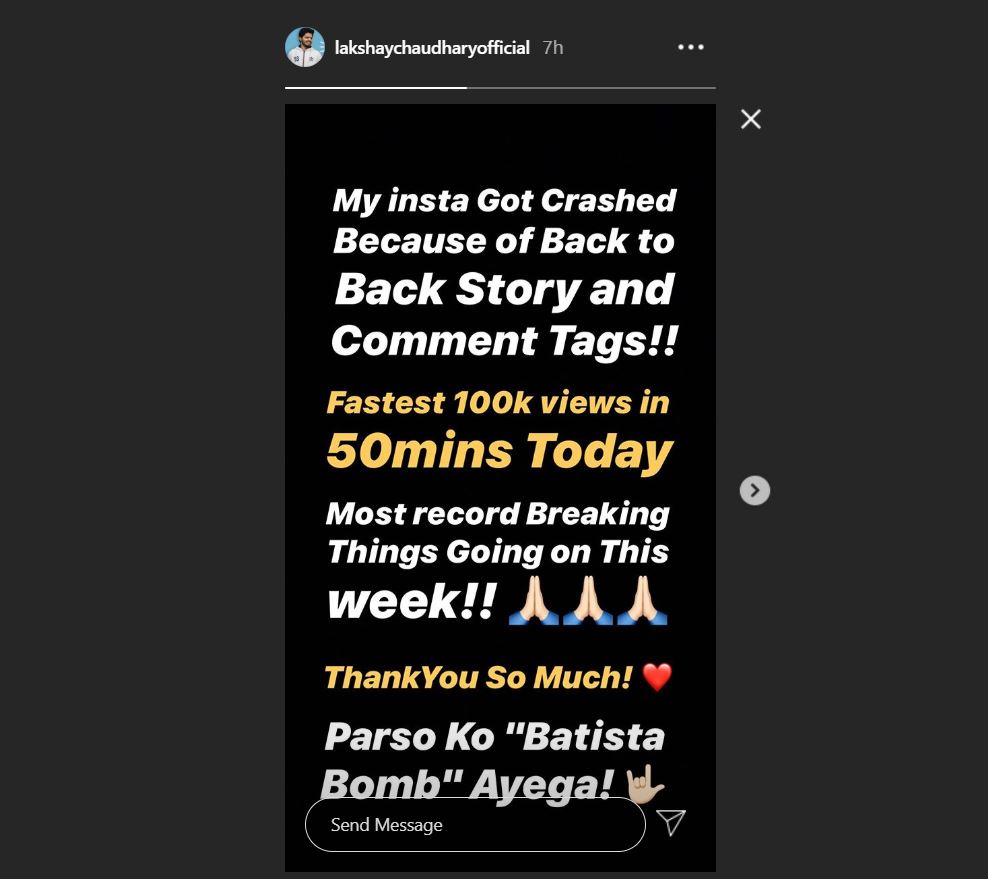 We aren't familiar with what it is, but it's surely related to Tiktok vs YouTube and this still not over. Lakshay wants to drop a last bomb I guess.
Do You have any guesses?
Follow us on Instagram for daily news and updates.