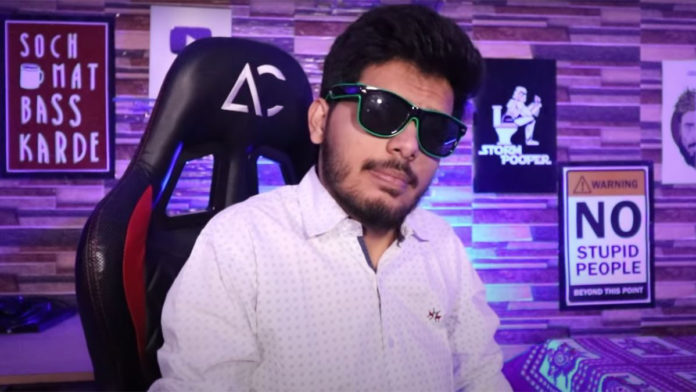 Indian YouTube vs TiKTok controversy is still ongoing and heats up every now and then. However, peoples have already dominated the Tiktokers on every platform whether it's Instagram, YouTube or TikTok, the comment sections are loaded with criticism and curses.
The controversy begun by Elvish Yadav's roast video on YouTube now has attracted attention of many YouTubers while only few reacted on in yet including Saiman Says, Gyaani 2.0 and Lakshay Chaudhary. Read the full article here.
Tiktokers claim that they do not have any grudges against YouTuber but there are few who abuses and call them trans on YT video whom they targeted.
Lakshay Chaudhary who uploaded a reaction video on them few days back, freaks out again on his Instagram handle – criticized and abused some tiktokers (you know who). Pointing out the fact they claimed, he writes you mean "Carryminati" is good, he doesn't troll and roasts you guys below the belt. Defending Carryminati will not stop carry from trolling Tiktokers, said Lakshay.
He sounded insane – "Bola tha me Jhuka k lunga", also shared a tweet from Carryminati said –"Humne ghayal kiya ab tu jameen me gaad."
We do not know the response from other side, but Lakshay's reply on IG story will surely create an uproar among TikTok Community. Stay Tuned.
Follow us on Instagram for daily news and update.