Recently, YouTuber Gaurav Wasan of Swad official YouTube channel shot a video where he showcased 80-year-old Kanta Prasad and his wife Badami Devi working real hard in these tough times but still struggling to sell their dishes. The couple operates a small Dhaba, they start cooking at 6.30 am and prepare day meal by 9.30 am.
Kanta Prasad shared the menu consists of Indian Dishes like Dal, curry, parathas, and rice (30/50 Rs plate). But due to the pandemic, their business suffered huge losses. The couple receives no help from their children.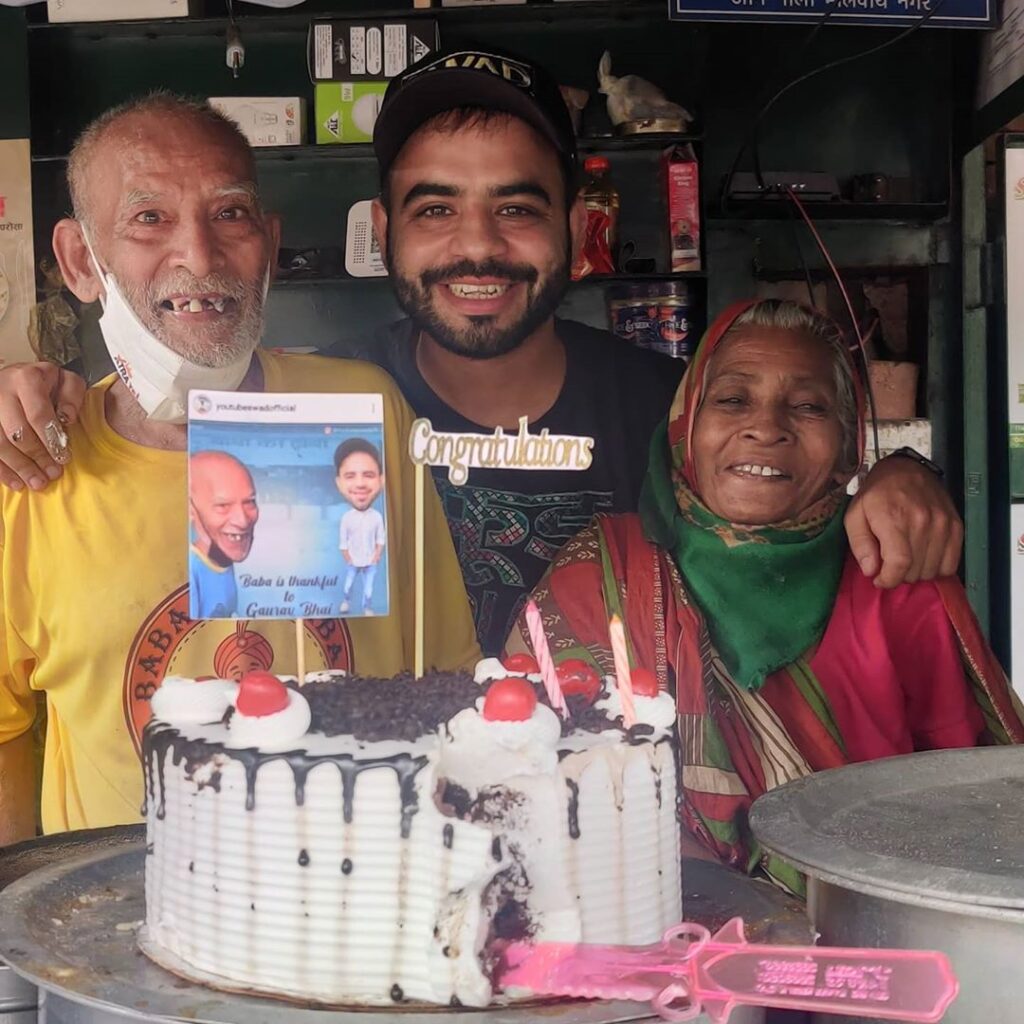 Gaurav Wasan captured all this in a video and promised them that whole social media will be there to help them. He uploaded the video which was very heart touching and asked people to donate for the couple.
The video went viral instantly and people asked if they can donate to the couple. As the video went viral, many Delhi residents came and queued outside the Dhaba. Also, Zomato and Swiggy took important measures to get their food delivered to those who preferred ordering online.
Help came from many sides and people donated money physically to the couple and also donations flew in via online methods.
However, today YouTuber Lakshay Chaudhary uploaded a video where he educated people about the scams going on in the name of donations and charity by using emotional videos.  Lakhsay has alleged Gaurav Wasan that he kept the money for himself and did not give the money to the Dhaba owner.
Even Dhaba owner denied that he has not received a single rupee via an offline donation from Gaurav. He further stated that Gaurav instructed him to not share his bank details with anyone.
To prove his innocence, Lakshay asked Gaurav to make his passbook details fo the provided bank account public.
Follow us on Instagram for daily news and updates.