British YouTube star and rapper KSI reveals his earnings from TikTok. He is not satisfied despite having a huge fan base.
YouTuber KSI reveals his TikTok earnings are low despite having 9 million followers. As a YouTuber and rapper, he is gaining fame day by day. Shifting towards pro boxing his fan following is growing at a great level. In spite of having huge numbers his TikTok earnings are still low.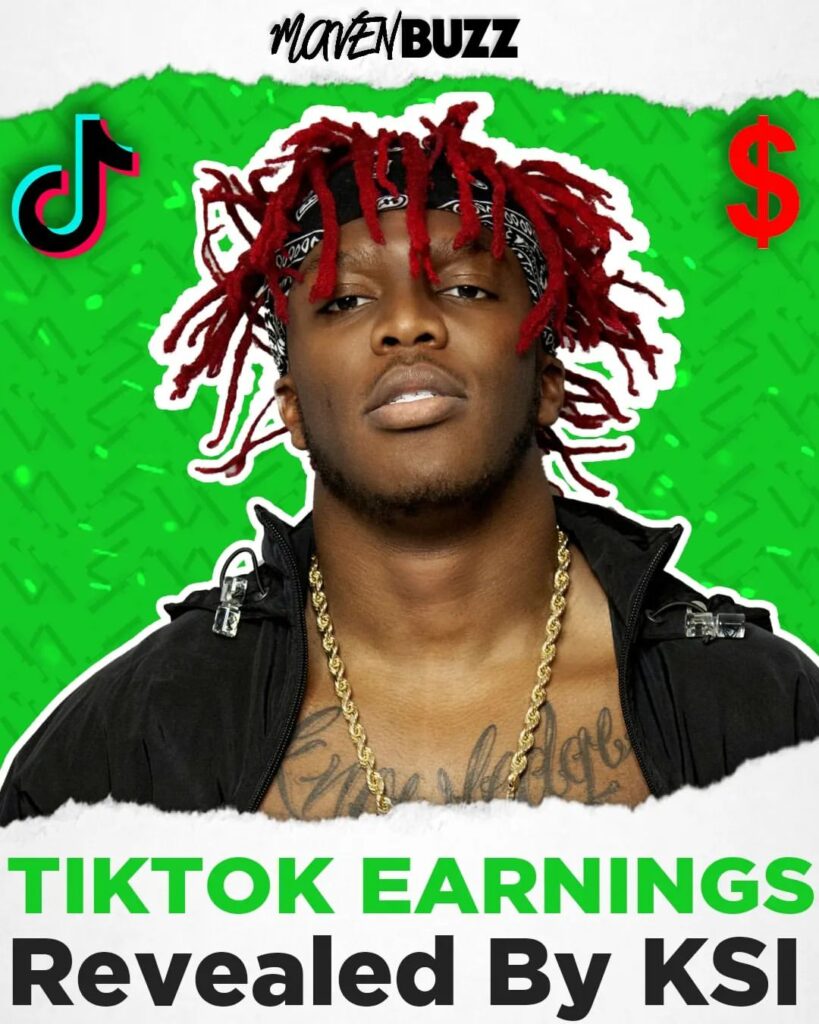 He is been gaining a lot of fame as social media star and rapper. Recently he also came in limelight as a pro boxer. His collaboration with Logan Paul on Prime Hydration is something hard to miss. There is hardly any social media platform left for KSI to rule. His TikTok account is having more than 9.2 million followers. English rapper stated that he is just earning £3000 ($3778.90) from his TikTok account in a podcast episode.
Not to miss, the rapper is already having about 70 million likes and 200+ million views on his account. Moreover, he is not the only star dealing with low earnings on the app. As previously there have been reports about Jimmy Donaldson as well, that he only earned about $14, 910.93 on TikTok. Where he had about a billion views.
Follow us on Instagram for daily news and updates.