KSI will drop a Biggest new U.K banger of 2020 on next Friday.
A 26-year-old YouTuber, boxer and emergent hip-hop rapper "KSI" (Olajide Olatunji) was involve into professional boxing against Logan Paul Last year. KSI's work in Music biz has attracted a lot of audiences from tracks like "Down like that" and others in collaboration with big names in hip-hop industry. KSI has more than 21M subscribers on YouTube.
KSI officially announced about his upcoming new track "Houdini" shared a post on social media- Twitter & Instagram says "WE ABOUT TO DROP THE BIGGEST U.K. BANGER OF 2020." KSI's seen posing with fellow UK rapper T Wizzy & SWARMZ in an announcement post.
Houdini ft. Swarmz & Tion Wayne – "Believe me this is my best tunes on the album," says KSI.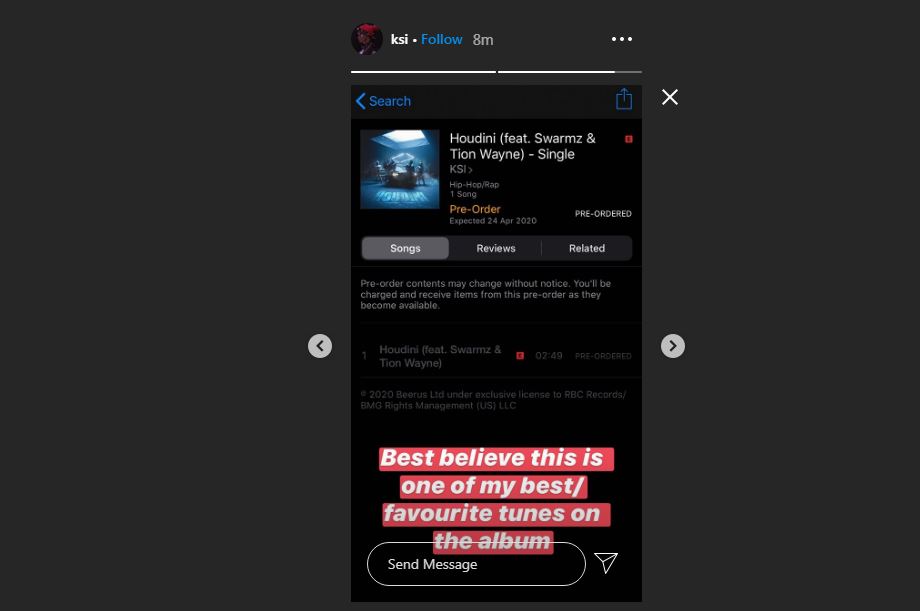 Fans are all hyped up and excited spamming the comment section. Houdini will be out to play on your headsets on next Friday.
Follow us on Instagram for daily news and updates.