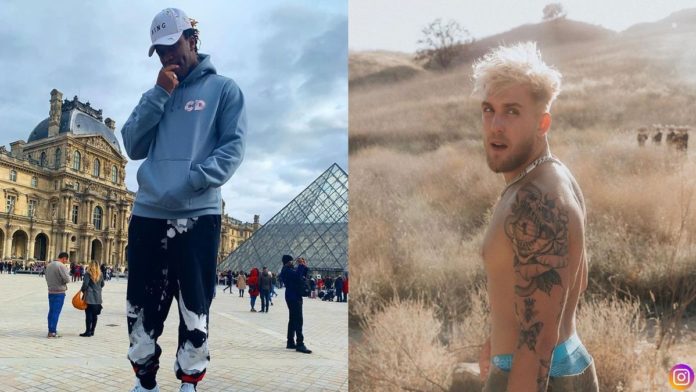 Jake Paul and KSI are two of the most controversial pair on YouTube. They are known for constantly having a beef amongst themselves. Now the two decided to drop songs together.
This caused a views beef between them which lead to many further topics. Jake's music video started with a segment where he and a girl roast KSI. Later, the girl apologized KSI and said it was just a job.
Read more here.
Now, as per the views Jake calls out KSI saying he got more views. He trolled KSI by saying that he lost his own called for battle. KSI responding to this, instantly pulled out a lot of numbers and showed that his songs are actually better performing on Spotify by a huge margin.
KSI also pointed that Jake does not write his own songs while he did write all his songs by himself. KSI concluded tagging Jake and said that, "We are not on same level."
Read more here.
Jake Paul backfiring on KSI
After KSI accused Jake of not writing his own songs, Jake took over Instagram again to do justice to his side. Jake said that anyone could go on a website and change the Meta data to anything.
He said that KSI is accusing him just because Jake's somg is doing better. He also shared a screenshot of chat with Desiigner who declined that he wrote the song, as accused by KSI.
Jake asked to look up the information from credible sources like Spotify. He pointed out that KSI has more than 6 writers listed there for his songs. To conclude he uploaded a pic to troll KSI's writing sessions.
KSI responds to Jake
KSI laughs at Jake saying that, "You don't understand how writing credit work." He explains that writing credits doesn't just include lyric writers; it also includes beat makers, sound writers, etc.
KSI shared some screenshots of the credits from the songs of famous artists. He shared screenshots of Travis Scott, Kanye West, Kendrick Lamar and Eminem. They all had many names in their credits column.
Follow us on Instagram for daily news and updates.