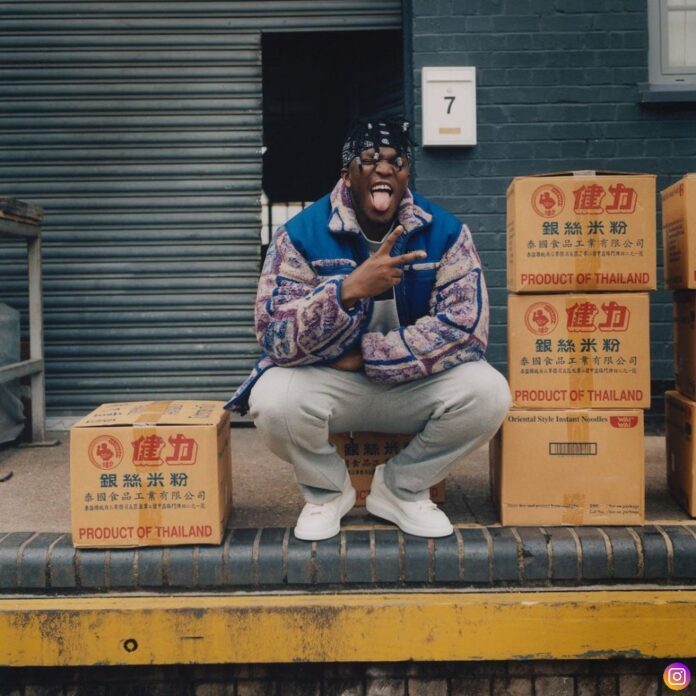 British YouTuber KSI has revealed a global "multi-dimensional" show featuring many special guests along with surprise performances. The show scheduled for Saturday 17th of July will be aired by Moment House platform.
The event is hosted in partnership with Proper Loud, MBA Live and premium lifestyle brand Ignite. 'The KSI Show' will have performances of some of his biggest tracks over 90 minutes featuring songs including "Really Love", "Don't Play", "Lighter" and "Holiday."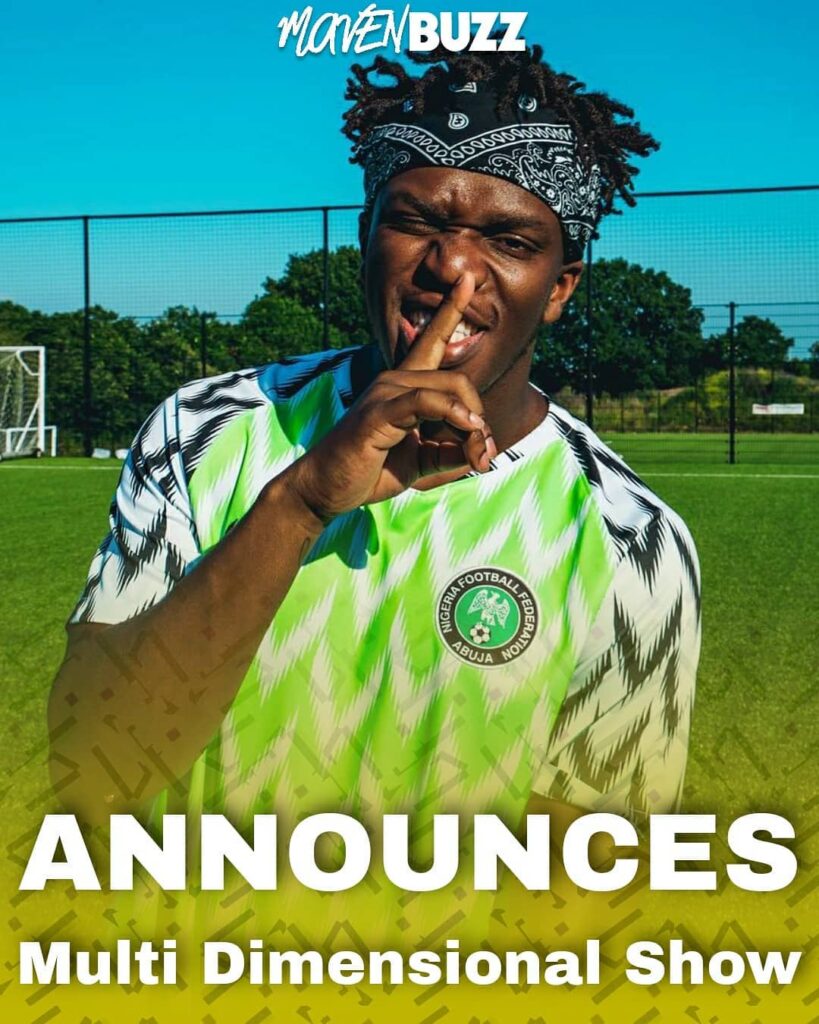 KSI says: "No one will honestly expect this. This is a once-in-a-lifetime experience. Never done before. Ya boy is gonna take you all on an adventure that will be remembered for years to come. I'll be taking you through my journey from being a YouTuber to a boxer to a musician and more. This experience has everything. Mainstream meets the internet in a way never done before. So, get ready and enjoy."
Before the main event, fans can expect a pre-show red carpet event by Abbie McCarthy. His songs are full of star studded features like Craig David, Yungblud and Future.
The tickets for the Multi-Dimensional KSI Show are currently on sale on the Moment House website from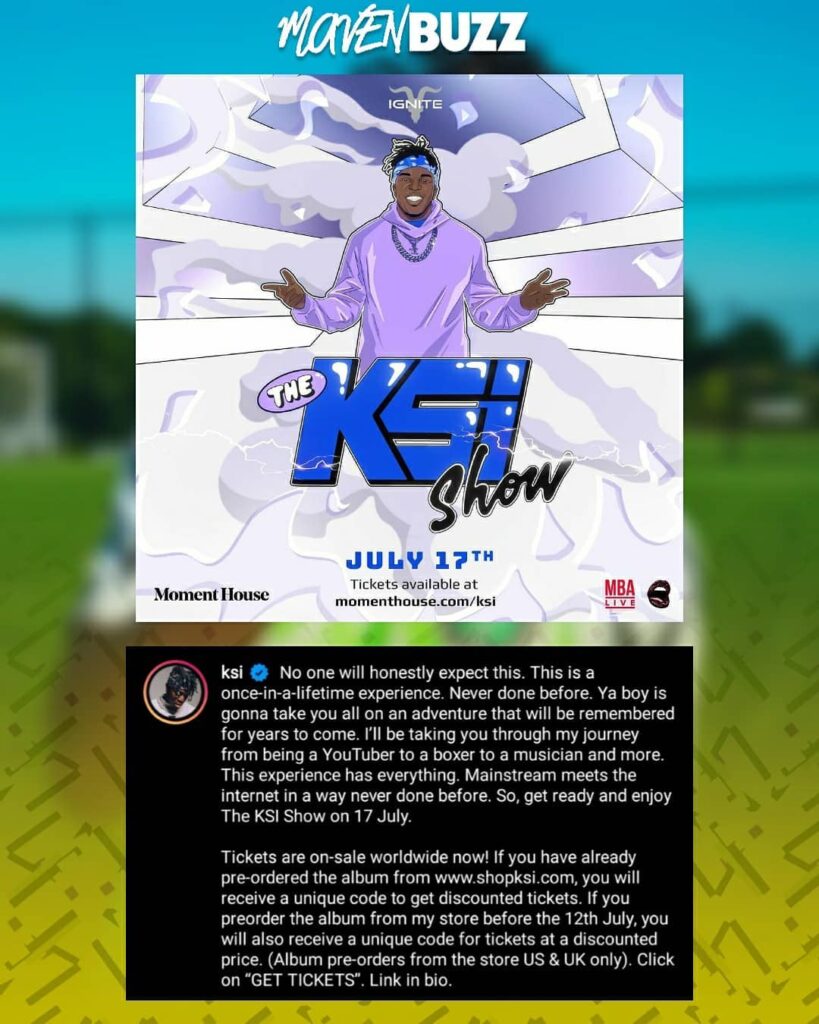 Follow us on Instagram for daily news and updates.