Esports in Indian has created a lot of opportunity since last few years also, expanding the growth in Indian Gaming Community.
As the country is fighting against the Coronavirus, Indian Gamers too stepped forward to help the families suffering during the pandemic. #GamersStandwithIndia (a charity live stream) was a huge success raised 18Lakh INR.
Kronten Gaming (Chetan Chandgude) a professional PUBG Mobile player and respected personality in India donated a colossal amount 1Crore 90 lakhs to Coivd-19 relief. GodLike clan recently won the International "Gamers Without Borders" tournament, claiming the prize money of 2,50,000USD.
'Gamers Without Borders' is a Global Charity tournament for PUBG Mobile where gamers of world gather to compete against each other and winner can donate the amount to their choice of charity for Covid-19 relief. All thanks to every member of GodLike clan.
Owner of GodLike clan, Kronten "feel thankful for playing a miniscule role in this global battle." He took it on social mmedia, announcing about it. This is a proud moment for Indian gamers, other players are overwhelmed by Kronten's achievement.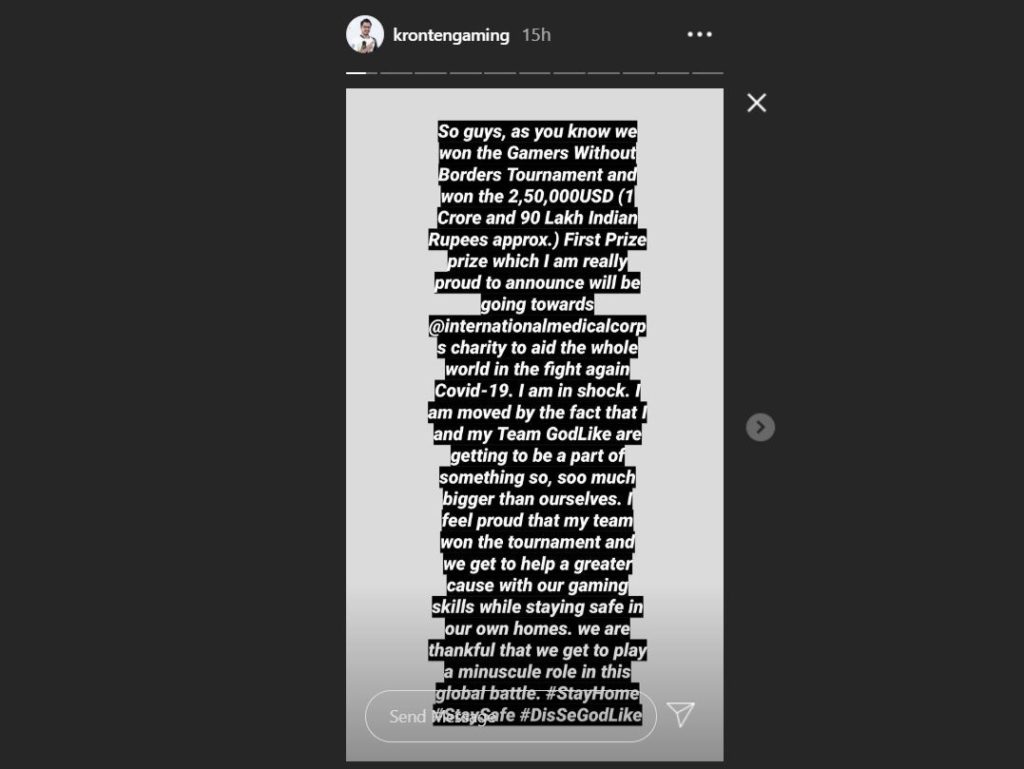 Mortal also reacted on it, said he's so happy and speechless "Me kya bolu itna khushi"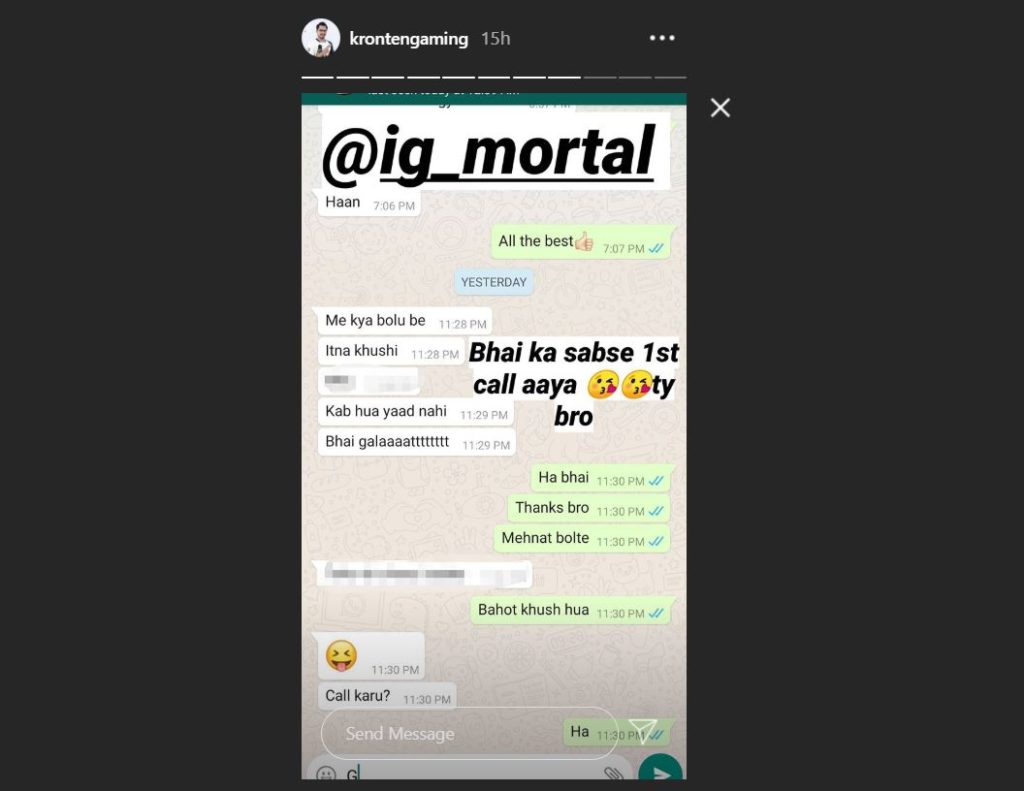 Follow us on Instagram for daily news and updates.