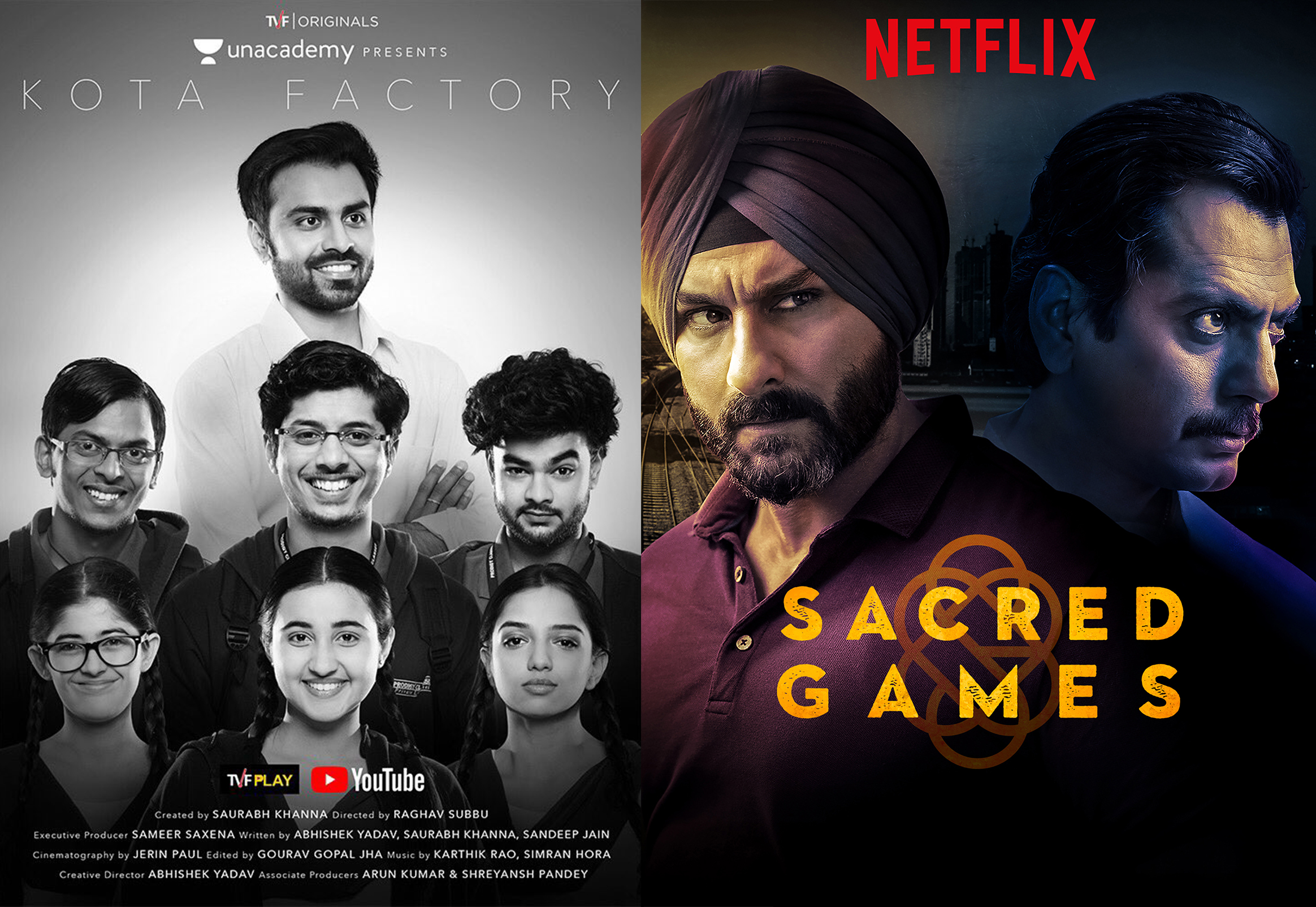 TVF's Kota Factory is an Indian Web-series that follows a story of 17-year old Vaibhav and his friends who migrates to Kota for IIT preparation. It is the first Indian Black and white series.The series consist of in all Five episodes that got released during mid-year.
According to IMDB rating Kota Factory dominates the Sacred games being the best and "Top Indian Web-Series of 2019."IMDB (Internet Movie Database) is an online database of information related to films, television programs, home videos, video games, and streaming content online,it takes all the individual votes cast by the registered users and uses them to calculate a single rating.… The rating displayed on a movie's page is a weighted average rating.
Sacred Games is also an Indian thriller web series based on Vikram Chandra's 2006 novel follows the story of criminal Ganesh Gaitonde and police officer Sartaj Singh in quest to solve a mystery.
Kota Factory sits on Top now followed by Nawazuddin Siddiqui's and Saif Ali Khan's -Sacred games on second position.