Kim Kardashian has successfully added a billion to her resume. The reality TV star was included on Tuesday for the first time on Forbes magazine's list of the world's billionaires. The 40-year-old billionaire is now among the 2,755 billionaire figures featured on Forbes
Forbes mentioned that it estimated that Kardashian "is now worth $1 billion, up from $780 million in October, thanks to two lucrative businesses – KKW and Skims – as well as cash from reality television and endorsement deals, and a number of smaller investments."
Kim Kardashian started her TV career with the reality series Keeping Up with The Kardashians, which is set to end this year after a 20-season run. The show will now feature about her divorce with rapper Kanye West.
With her investments, endorsement deals and brands, she joined her soon to be ex-husband on the billionaire club. She filed for divorce in February seeking joint custody of children.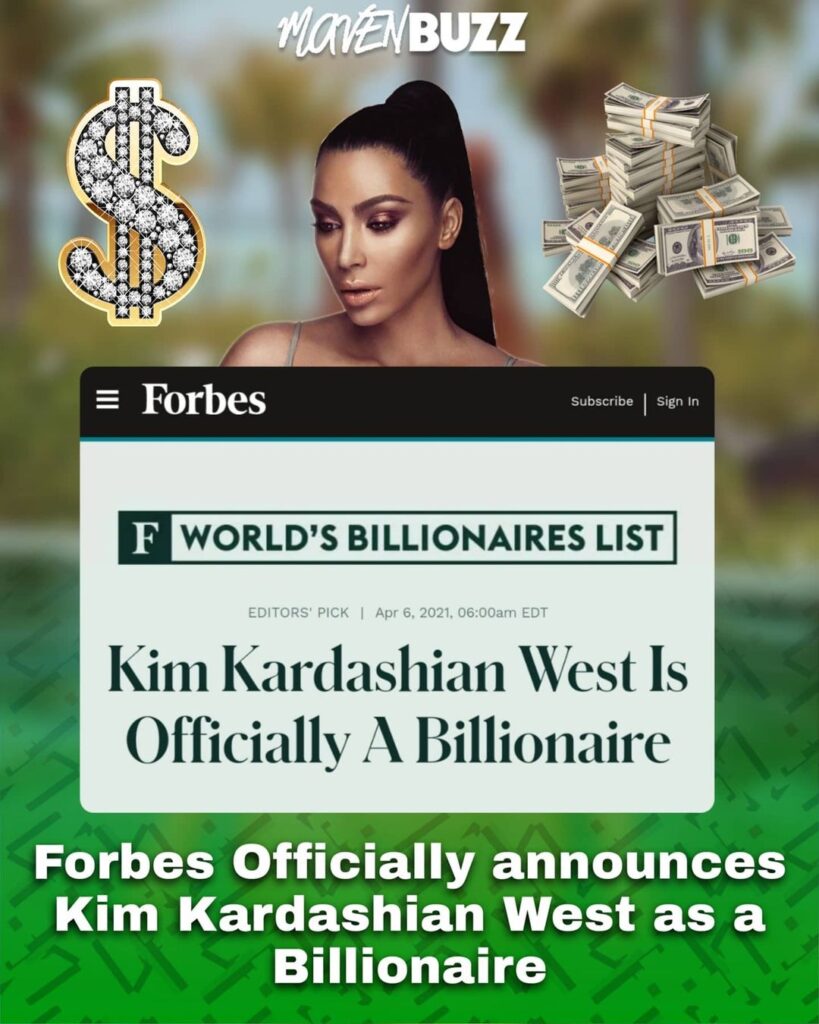 Kimberly Kardashian West is an American media personality, socialite, model, businesswoman, and actress. She is commonly known Kim Kardashian all over the internet. The celebrity has developed an online and social media presence, which include millions of followers on Twitter as well as on Instagram.
Follow us on Instagram for daily news and updates.