Canadian actor Keanu Reeves donated a huge amount of his earnings from the original The Matrix movie. As per the new reports, the actor donated 70% of his earning to cancer research.
Before making his film debut, Keanu began acting in television films and theatre productions. Reeves made his debut in the film industry by working in Youngblood in 1986. Upfront for the 1999 sci-fi flick Reeves, who was reportedly paid $10 million. When the movie became a box office blockbuster he earned $35 million.
According to Lad Bible, Reeves donated a whopping $31.5 million, 70% of his money to leukemia research. His younger sister, Kim, had been fighting the cancer disease for eight years. The cause of this donation was near and dear to Reeve's heart.
Before entering remission in 2001, Kim was diagnosed with blood cancer in 1991. She spent a decade in and out of treatment. After Kim was cured, Reeves continued giving money to research in the years. He even crested his own cancer fund.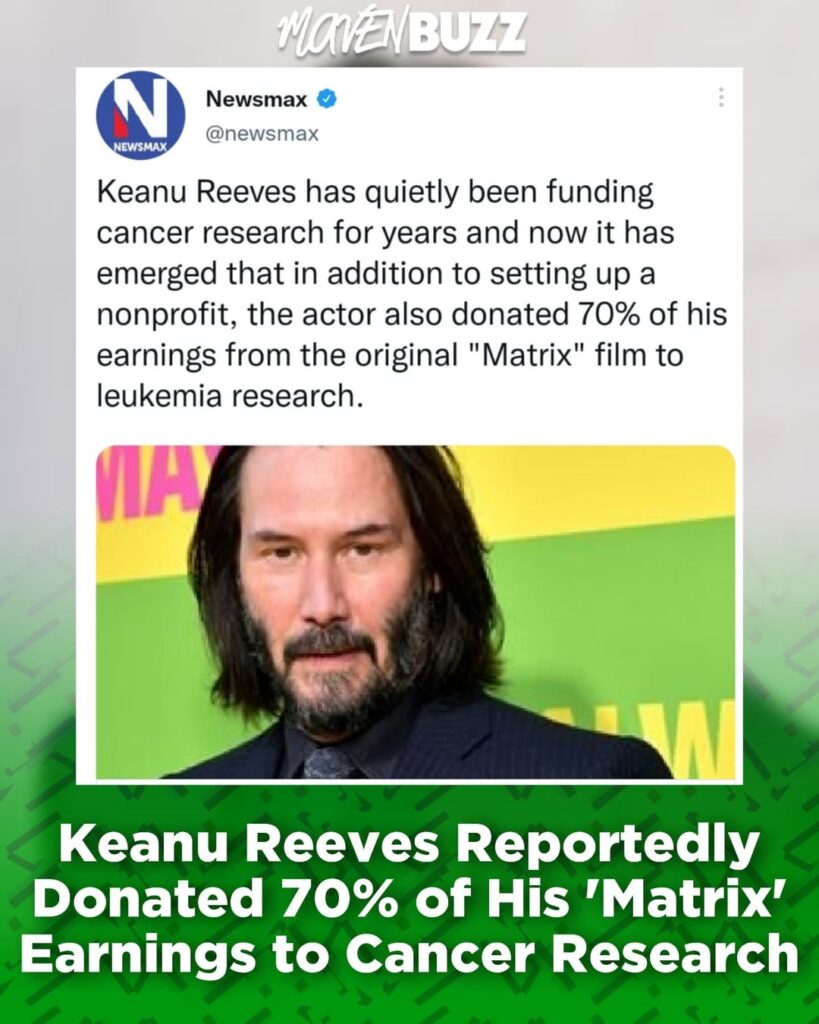 Keanu secretly set up the non-profit organization, which ran for years without coming into public notice. I have a private foundation that's been running for five or six years, and it helps aid a couple of children's hospitals and cancer research, Reeves told Ladies Home Journal in 2009.
Follow us on Instagram for daily news and update