Rapper Kanye West reportedly was not invited to the birthday party of his daughter. Kim Kardashian his ex-wife was caught completely off guard by Kanye's claim.
Kim proved Kanye wrong by saying, 'There were always two parties planned for Chicago, which was Kanye's idea. He was scheduled to celebrate with her at 4 pm today. Kardashian was in complete shock at Kanye statement for not being invited to the party.
By the video shared by Atiana De La Hoya, Travis Barker's daughter it is seen Kanye made an appearance at Chicago's party. West was seen outdoor get-together taking to American media personality Kris Jenner. Kim Kardashian celebrated Chicago's birthday with her family. Kanye defended himself saying he was unable to attend the party. Both Kim and Kanye are having ups and downs throughout the year.
Speaking on Instagram live Kanye said, ' Y'all. I was just wishing my daughter a public happy birthday. I wasn't allowed to know where the party was. There's nothing legal that's saying that this is the kind of game that's being played. He continued saying, ' I'm being the best father – the Ye version of a father – and I'm not finna let this happen… Chicago, Happy Birthday. I love you and I'm just putting this online because I need y'all's support.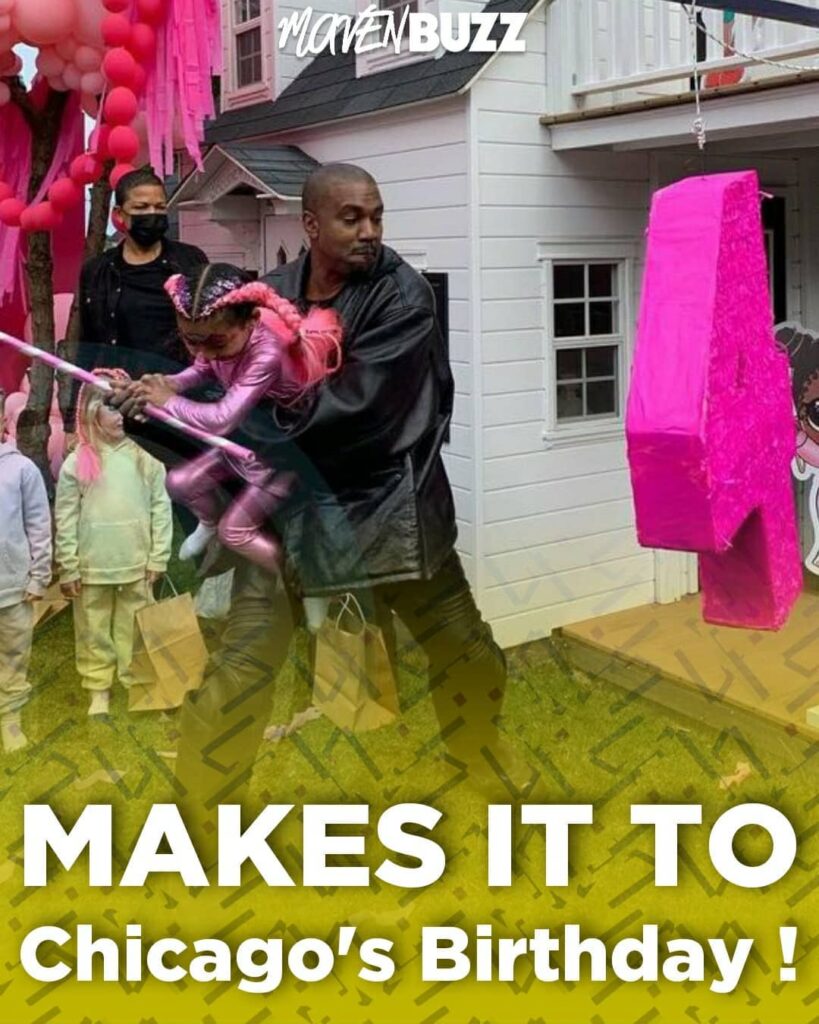 While Kim has not addressed her estranged husband Kanye's new claims. On Saturday KKW Beauty entrepreneurs shared a sweet birthday tribute to their daughter. She said, ' My birthday baby girl Chi Chi turns 4 today! My independent baby girl twin. You are the most lovable huggable snuggable baby girl on the planet. The ultimate princess'.
She further added, ' I can't wait to celebrate with all of the Barbies and LOL Dolls a girl could dream of lol. You have brought so much joy into our family and I love you so so soooo much!!!!'.
Follow us on Instagram for daily news and updates.