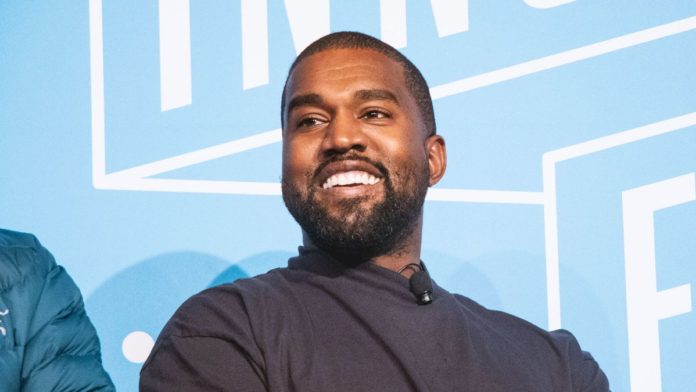 Kanye Omari West is an American rapper and a highly successful entrepreneur and fashion designer. Winning 21 Grammys so far he is one of the most awarded artists of all time. Outside his music career, West also has huge success in the fashion industry.
With finding success in fashion too through deal with GAP, Kanye is now seen trying to conqueror the political stage as well. News of him is coming up for submitting the paperwork to FEC.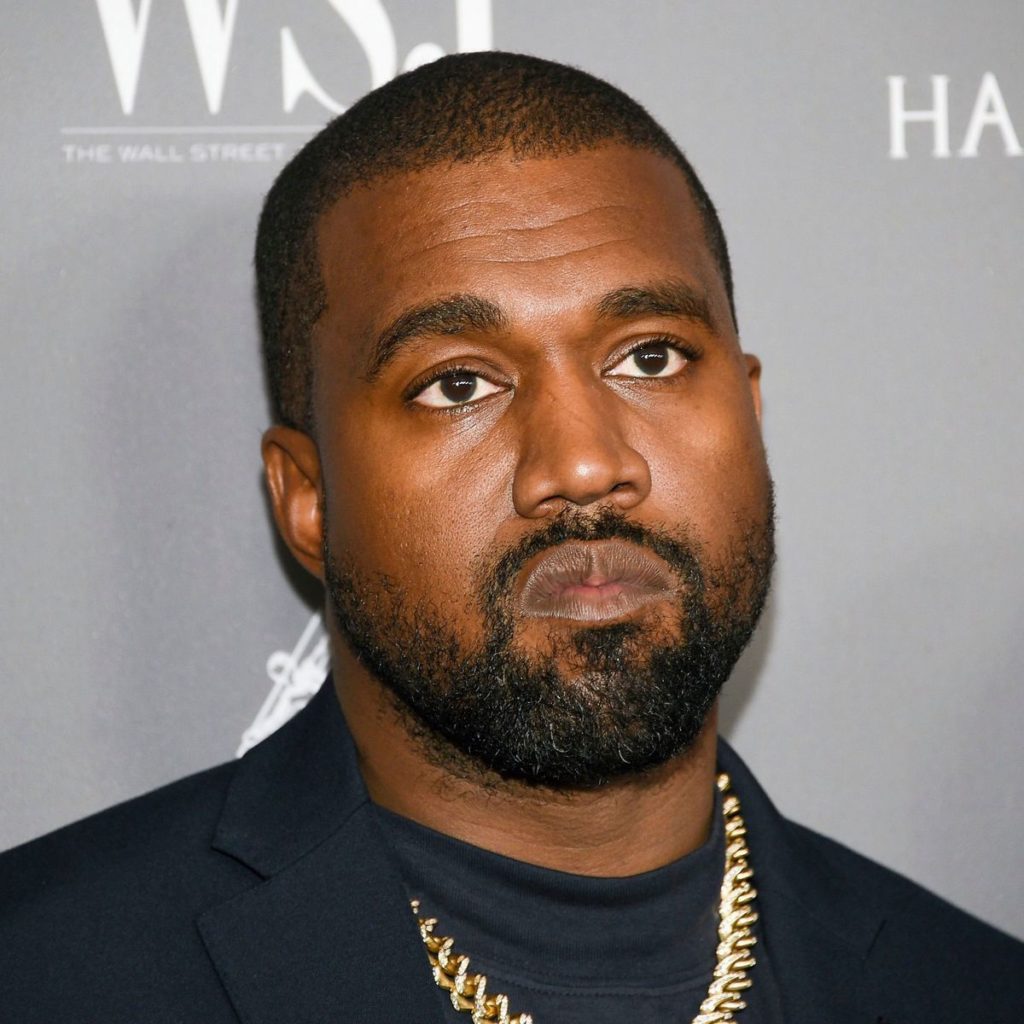 Recently, Kanye tweeted a picture of his face edited onto Mount Rushmore. He wrote '2020' along the edited image. This shows him optimistic approach toward the 2020 US Presidential Run.
Read more here.
Kanye announcing new album
Kanye West announced today on Twitter that he's getting ready to drop a new album. Though, a lot of people must have missed the tweet because he deleted the tweet within minutes. He mentioned the release date to be next week on 24th July.
The new album will be named Donda as seen in the tweet, supposedly dropping this coming Friday. Kanye also shared a photo of the handwritten tracklist shows songs titled "In God's Country" and "God's Country." The tracklist also includes West's new single "Wash Us in the Blood" and a song called "New Body," which is hyped on the internet for quite a while.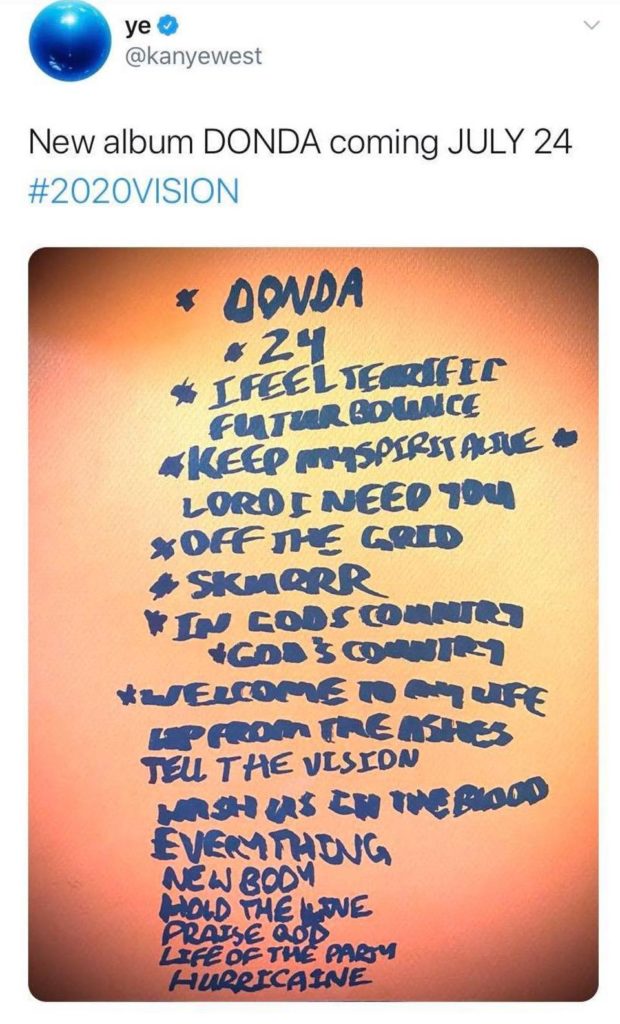 Another song mentioned in "New Body" was supposed to appear on yet unreleased Yandhi, which was promised in 2018. Still, somehow the song was leaked and it received a positive response when it came on internet in July.
There are more of these pre announced song in the list. With this announcement, fans are eagerly waiting for this album.
Follow us on Instagram for daily news and updates.