Rising Twitch star and rapper Adin Ross revealed that popular rapper Kanye West has invited him to the listening party of his latest album Donda in Atlanta.
West's PR team announced on Monday that the rapper Kanye West will present a listening party for his upcoming album 'Donda" at Mercedes-Benz Stadium in Atlanta coming Thursday.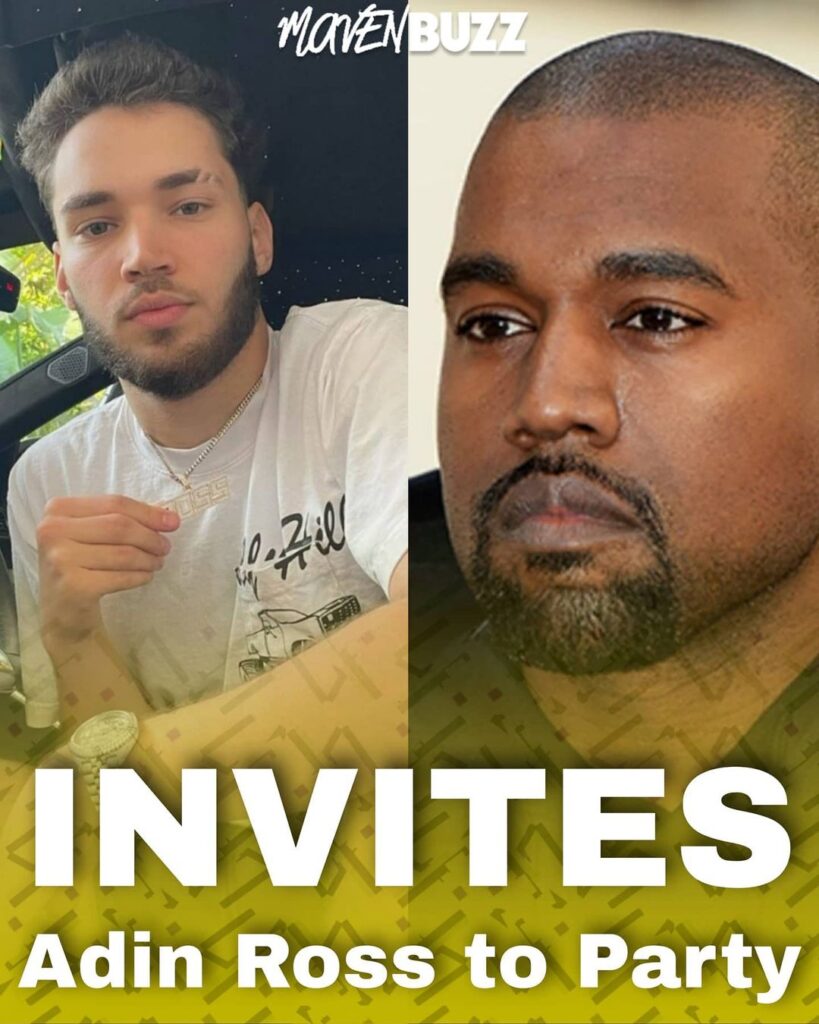 As of now there aren't a lot of details about what will be the 10th studio album from West. It's named after his mother, Donda West, who died in 2007 following cosmetic surgery. 'Donda' marks as his first album since last release Jesus Is Born in 2019.
Now Adin Ross took to his Twitter to reveal a huge news to his fans. He shared that Kanye's team reached out to him to invite him for the listening party happening in Atlanta on Thursday.
He also mentioned that he has been given full access to the party. He thanked his fans for supporting his throughout his journey. He wrote, "Kanye's team really just reached out and invited me to the listening party in Atlanta on Thursday. Full access. I'm in fucking shock. Thank u guys for making this shit possible for me. I'm happy asf"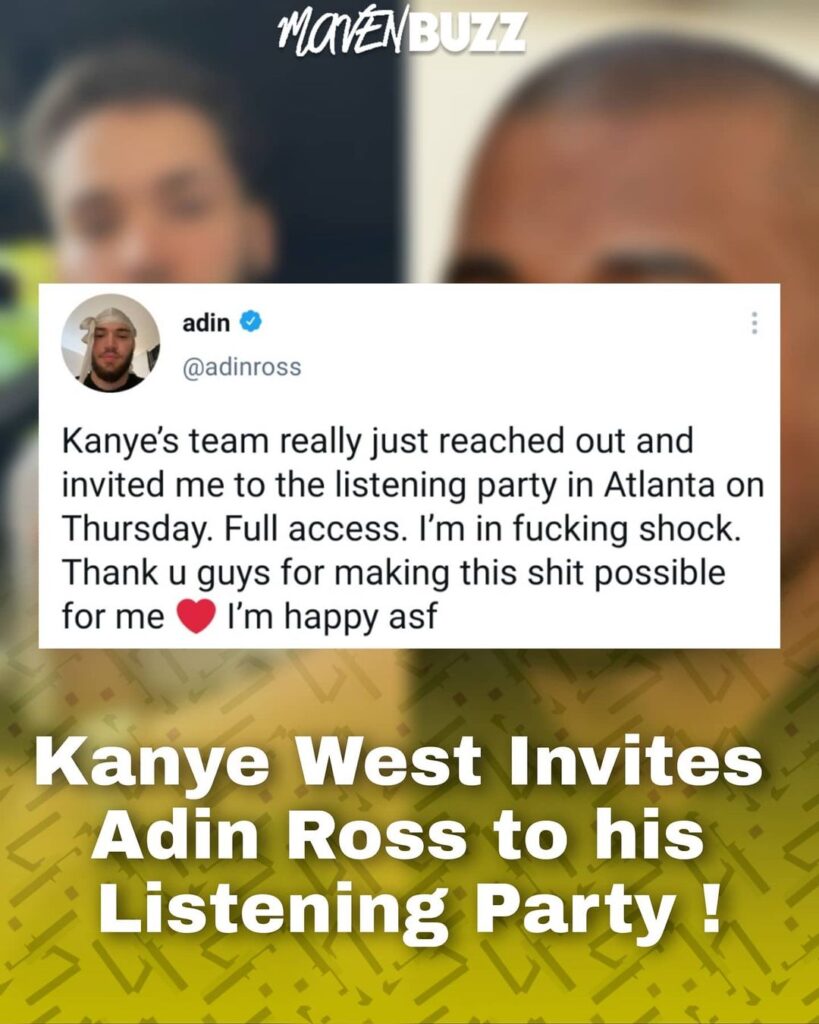 Follow us on Instagram for daily news and updates.