Kangana Ranaut is an Indian actress and filmmaker who works in Hindi films. She is a talented actress for which she has received numerous awards and has also been featured six times in Forbes India's Celebrity 100 list. In 2020, the Government of India awarded her with the Padma Shri.
The devastating news of Sushant Singh Rajput's death has divided social media into two. Some people are blaming Sushant to be weak person to commit suicide and giving up. They are making statements such as Sushant being a narcotic person, unstable minded and what not.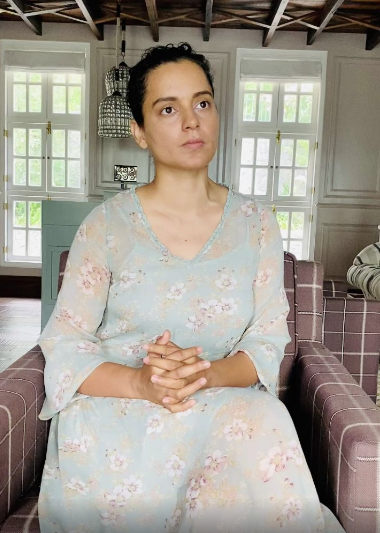 Kangana Ranaut, who has always been extremely vocal about the issue, released a video on social media reiterating the same. She also slammed the media for projecting the actor's "weak mind" as the reason for his death by suicide.
Kangana's video againt Nepotism
Ranaut's team shared an explosive video of the actress talking about Sushant Singh Rajput's death. In the video, she is once again seen exposing the Bollywood mafia. "If celebrities are struggling with personal and mental health issues, the media should try and emphasize with them, rather than making it difficult for them," read the caption of the IGTV video post.
Slashing all the claims made by media about Sushant being "weak-minded," Kangana pointed out that Sushant was a rank holder and asked how he could have a "weak mind". Kangana also pointed from a post of his pleading people to watch his movies as he had no Godfather. Also, despite his great efforts in his debut film and many others, he was not received any acknowledgment.
She also addressed journalists alleging Sushant of being "psychotic, neurotic and an addict," to which Kangana said that same for Sanjay Dutt is taken very well. Kangana further went on to allege, "Ye suicide nahi, planned murder tha!"
Follow us on Instagram for daily news.