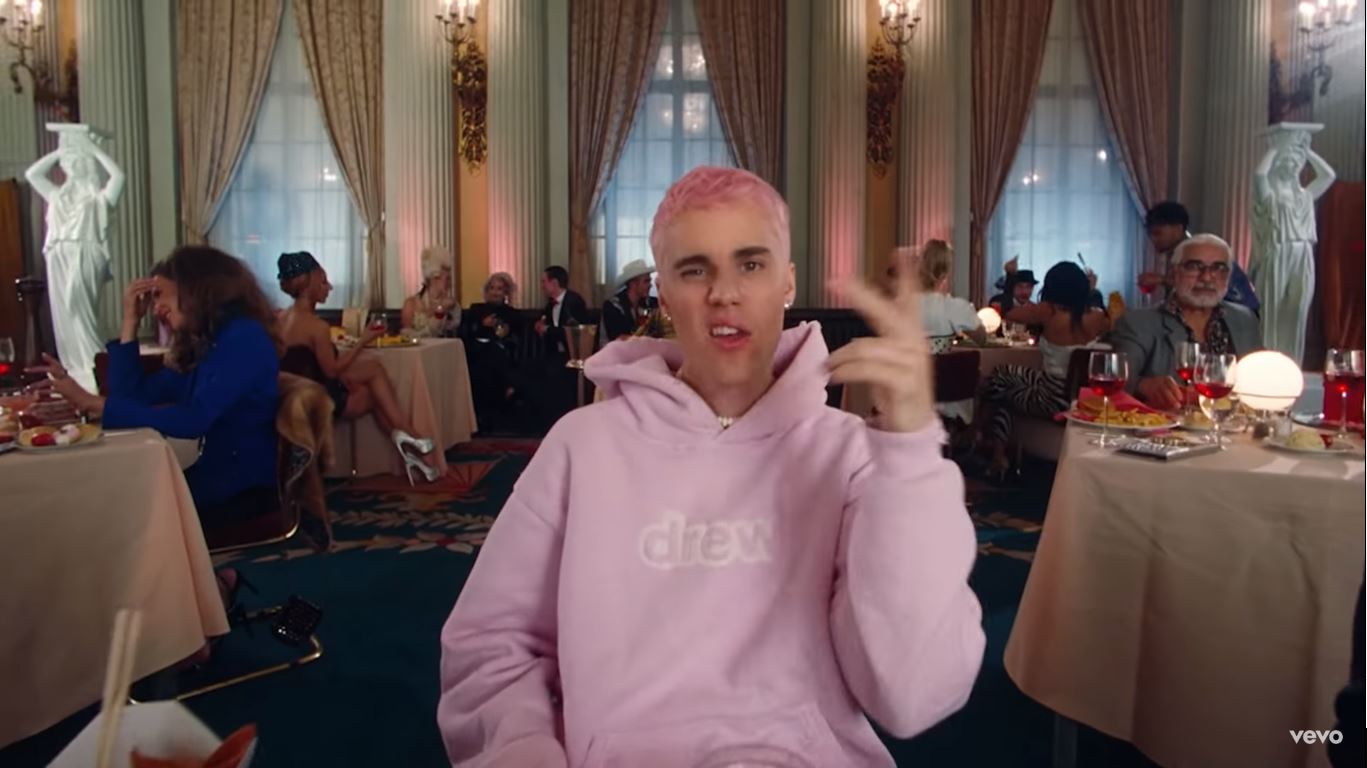 Justin Bieber launched his first new solo track 'Yummy' on January 3 in over four years.Its been four year since the release of his last album:Purpose. After a long break of four years, justin hit the Internet with his new single Music video 'Yummy' trending #1 on YouTube.
The 25-year old's official music video already took the internet after the release of track. Bieber's new music video 'Yummy' is out now, was directed by Bardia Zeinali & produced by Roisin Audrey. Bieber slays in light pink sweatshirt,grooving on music along with others around the table in the music video.
Justin dedicate this song to his beloved wife 'Hailey Baldwin Bieber.'
Also Bieber's new documentary 'Seasons" is about to release on end of the month.It is set to release on January 27,2020.