A 22-year old young Internet personality Logan Paul is known for his YouTube vlogs and comic video.. however,because of Logan Paul vs KSI controversy Logan took a break from his Vlog.
Now everything has been put to an end and cleared;Logan Paul announced his comeback with epic Vlogs again in 2020…That's a great news for Logan Paul's fan out there hope we get to see new and amazing Vlogs in 2020.
Justin Bieber announced his comeback on his Social media.Justin shared a picture lately on Instagram and twitter hinting about his comeback in 2020 with new music video.
Bieber lately shared a tweet that reads – Name me your Top 5 with Links ..also shared a tweet " I'm asking for a reason. Listen through the list and tell me your favorites. #2020 "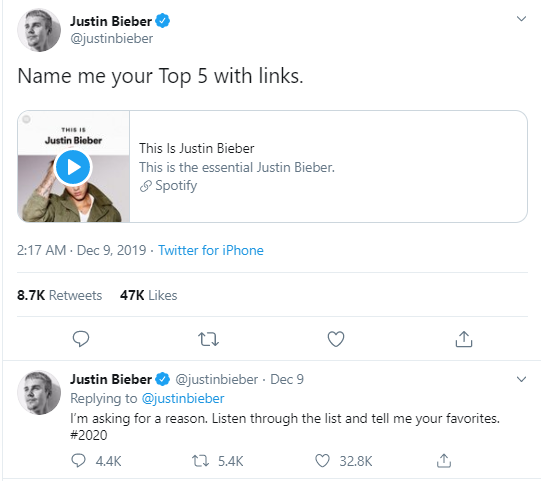 Bieber finally announced a new era in 2020 by hinting his comeback on Social Media.