Amber Heard vs Johnny Depp verdict lasted for 6 weeks trial riding. Finally on 1st June 2022 Depp won the defamation case against Heard.
Johnny and Amber were found liable for defamation by US jury on Wednesday. The "Pirates of the Caribbean" star following an intense trial riding on bitterly contested allegations of domestic abuse. The seven-member jury in Virginia awarded the actor $15 million in damage. As the verdict was read out in Fairfax court, Heard's eyes downcast throughout, listened impassively.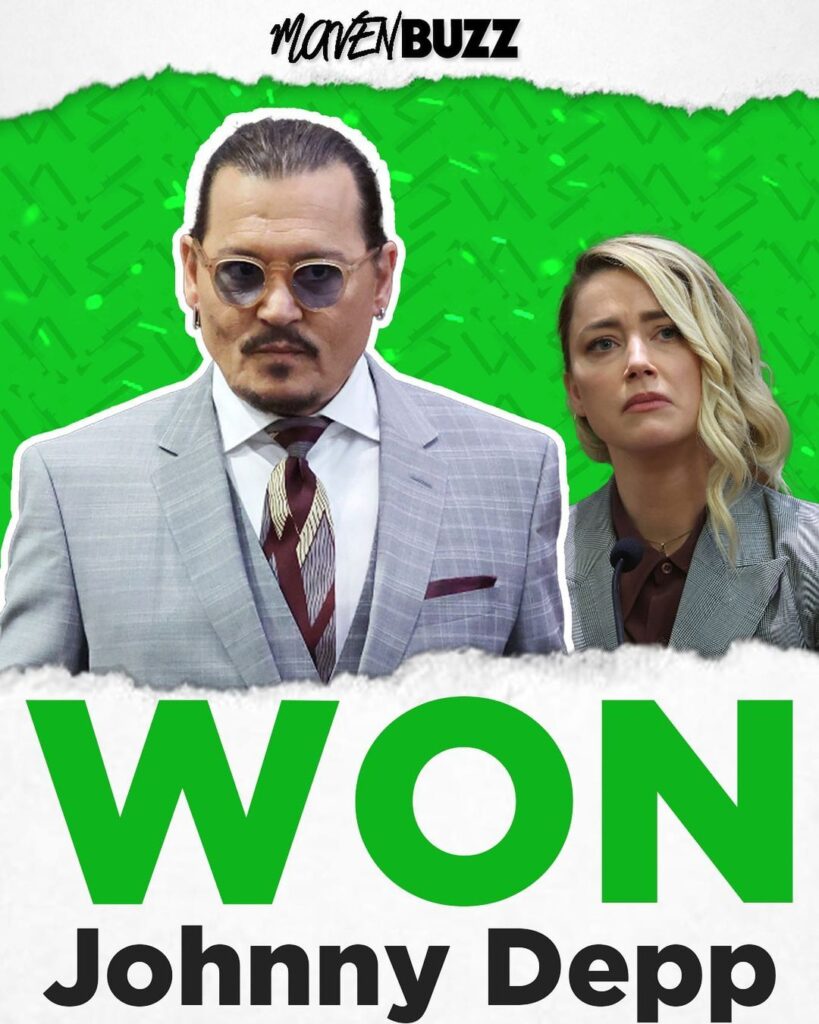 meanwhile Depp posted on Instagram that the jury "gave me my life back." Amber described herself as "public figure representing domestic abuse" in op-ed for the Washington Post. She did not name Johnny in the piece, he sued her for implying he was an abuser, seeking $50 million in damages. "Aquaman," star actress countersued for $100 million, saying she was defamed by statements made by Depp's lawyer.
Reacting to the verdict, Heard called it a "setback" for women. "The disappointment I feel today is beyond words. I'm heartbroken that the mountain of evidence still was not enough to stand up to the disproportionate power, influence, and sway of my ex-husband," she said in a statement.
The three time Oscar nominee, filed a libel suit in London against the British tabloid The Sun for calling him a "wife-beater." He lost that case in November 2020.