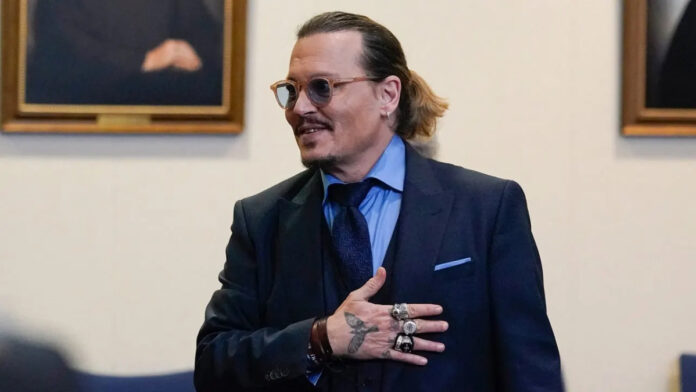 Eagle-eyed fans noticed within minutes on Monday afternoon that Depp, 58, joined the social media app with a verified profile. His bio reads "occasional thespian" and he had around a quarter-million followers as of Monday evening.
A source close to Depp told The Post that the movie star certainly wants to return to the silver screen, and hopes his acting career will be revived in the future. For the time being, the source said Depp is focusing on himself and his music, and reveling in the weight off his shoulders brought by the trial win against ex-wife Amber Heard.
His name also seems to be a money-maker again. Dior, which stood by the star prior to the verdict, has reportedly seen a jump in sales for "Sauvage," the cologne Depp promotes. Fans have been buying the cologne, which retails at $155 for a 6.8-ounce bottle, to show their support for the actor, the Wall Street Journal reported last week.
"He knows that Dior, in particular, has been steadfast and unwavering in its support and he will always be grateful to them and to all those who have supported him through the sales on his behalf," Depp's spokesperson told the Journal. On TikTok, videos with the hashtag #diorsauvage have been viewed nearly 350 million times.
Follow us on Instagram for daily news and updates.