YouTuber and Vlog Squad member Jeff Wittek has recently revealed how he suffered a brutal eye injury last year that almost cost him his life.
The YouTuber recently released his very own docuseries titled "Don't Try This At Home," which talks about his life on Staten Island and his friendship with David Dobrik and The Vlog Squad.
While the first episode of the docuseries largely revolved around his Staten Island upbringing and his barbershop career, the second episode took a dark turn for David Dobrik.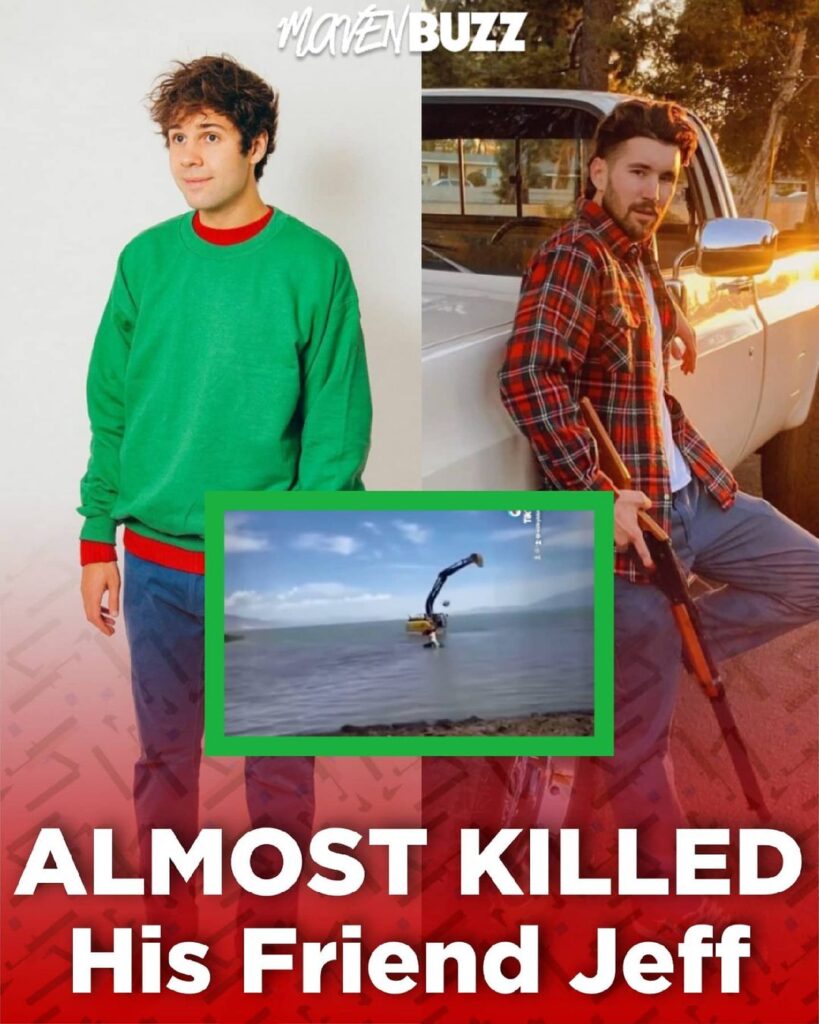 Jeff revealed about his fatal accident caused by David Dobrik's made him suffer a brutal eye injury which could have gone deadly if things differed by just millimeters.
David Dobrik can be seen recklessly operating an excavator crane, where he dangerously swung his Vlog Squad members. Just before swinging Jeff, Corinna Kopf hopped on the crane and just a few seconds later got off accusing Dobrik of "taking things too far" for the sake of a joke.
Talking about the incident Jeff said , "I just jumped out of a plane 20 times. What's the worst that could happen if I swing from a rope over a one-foot deep lake. Yeah, I didn't know I was going to go that fast so I grabbed the f*****g rope and tried to make a goddamn funny video for people but this is where I made a mistake. I forgot that the biggest f*****g idiot I know was driving it. "
Follow us on Instagram for daily news and updates.