On 15th July, a massive bitcoin scam came forward as the major US Twitter accounts which included Elon Musk, Bill Gates, Mr Beast and many more were hacked. They tweeted a link to cryptocurrency wallet and asked people to donate to receive double the money.
This time the hackers seem to have targeted Jake Paul's YouTube channel as their platform.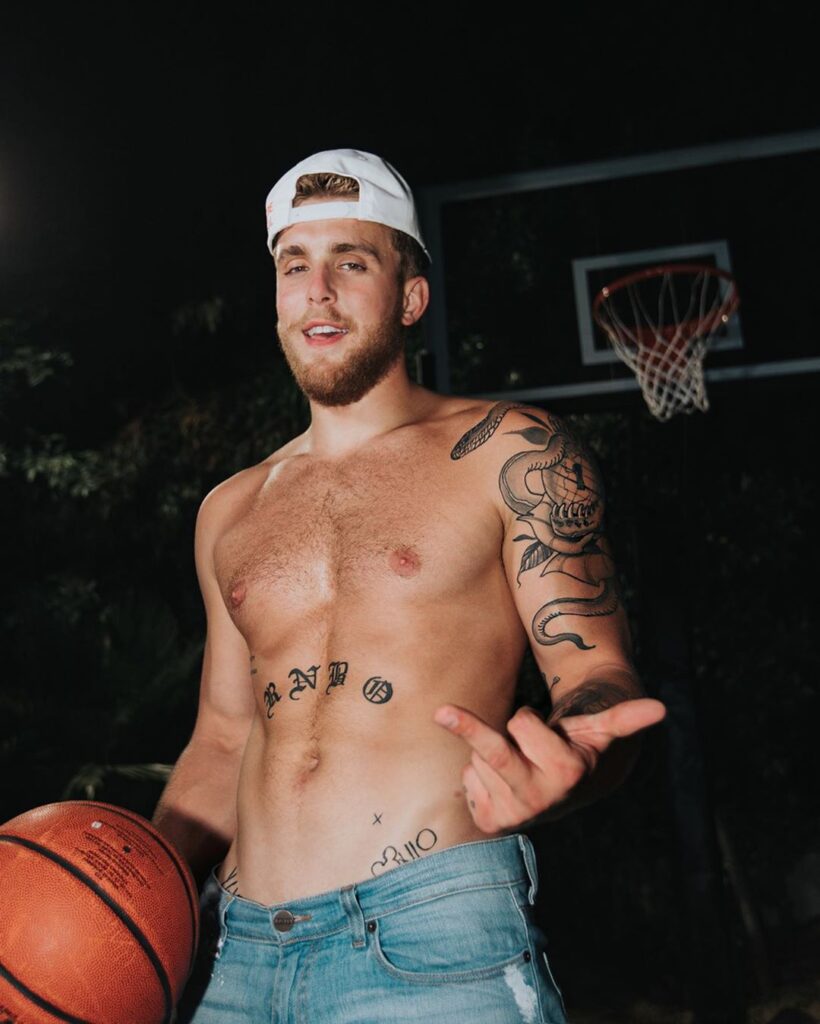 Recently, Jake Paul had announced that he was done with YouTube as it does not pay him enough. His account was also inactive for a month now. His fans were surprised to see his account seemingly active again, promoting a giveaway on 6th September.
The community post on the channel claimed that he would be sending double the amount back to anyone who sends him cryptocurrency first. This post was exactly similar to the tweet made by the major accounts during the Twitter hack, this raised suspicion in the minds of fans.
Many claimed that Jake Paul for scamming his fans himself as he did not do anything of this sort before. Other fans were worried about his channel for being the victim of the ongoing cryptocurrency scam.
Jake's account also commented on the same post claiming it not to be the Twitter scam which lead to more suspicion as he has not updated on any of his other social media platforms.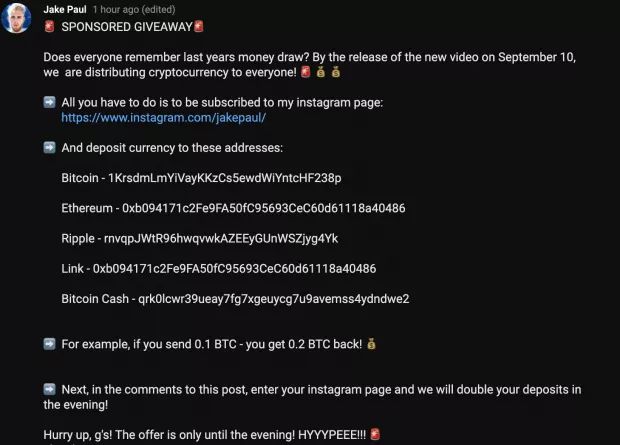 Follow us on Instagram for daily news and updates.