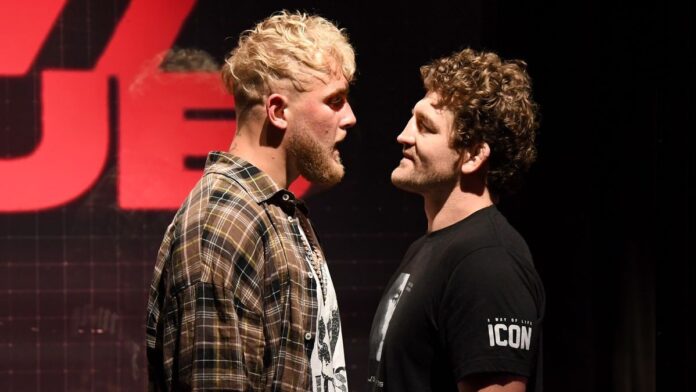 One of the most anticipated fights of 2021 is finally nearing up with YouTuber turned professional boxer against retired MMA fighter Ben Askren. With the involvement of big names like Dana White, Major Lazer, Diplo, Snoop Dogg and Justin Bieber for the performance, surely a lot of people have been waiting for this bout.
Many things popped up during the press conference for Ben Askren's boxing match against Jake Paul. During the press conference the stars got physical as Ben raised his hand behind, slowly slapping Jake in the face while splitting ways. Responding to it in a rather weird way, Jake pats Askren's back before pushing him away.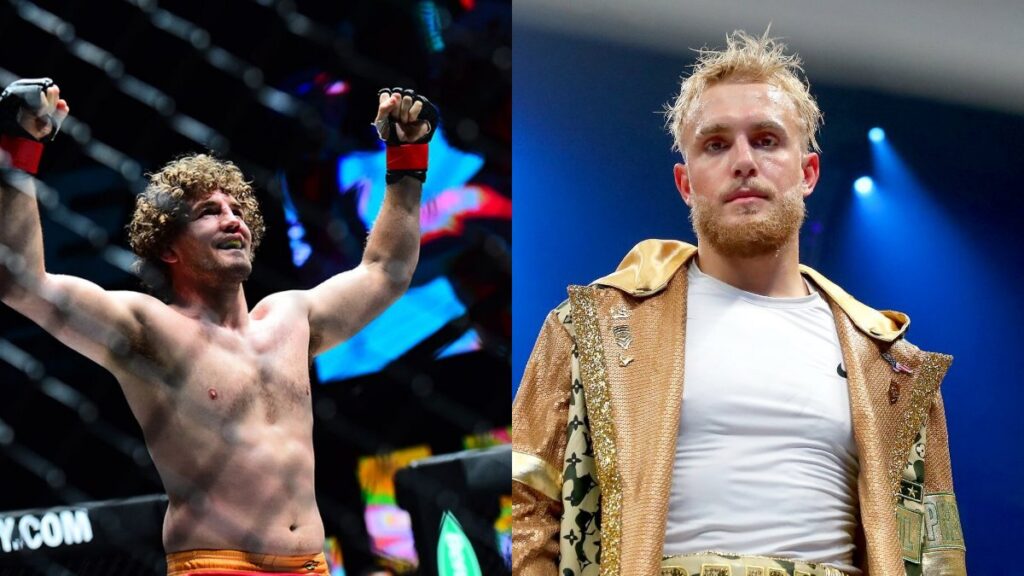 All the tricks by Jake failed to intimidate Ben Askren in any sort. While surprisingly Ben managed to humiliate Jake numerous times. This only increased the excitement for the fans about the upcoming match.
Now the trailer for Jake Paul vs Ben Askren is out now. In the trailer we could see some of clips of Jake Paul showing off his skills to a punching bag along with the whole lineup of the event. It also showed the star studded lineup for musical performances.
The Jake Paul vs Ben Askren by the Triller Fight Club is happening at Mercedes-Benz Stadium in Atlanta on 17th of April.
Follow us on Instagram for daily news and updates.