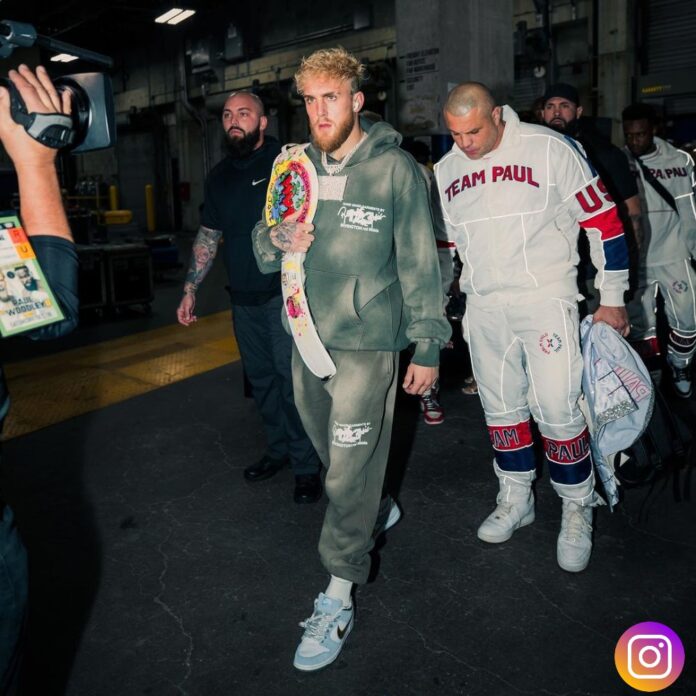 Internet star Jake Paul who recently won over five times welterweight champion by a brutal knockout has taken shots at Conor McGregor along with other athletes in the combat sports.
The calling out between the two athletes goes back when Paul secured a win over former basketball player Nate Robinson. Since then the YouTuber has not missed an opportunity to mock the UFC's notorious fighter.
Jake Paul earlier showed off his $100k Sleepy McGregor Chain. The chain appears to be a diamond-encrusted doll of McGregor after he hit the canvas in his rematch with Poirier at UFC 257.
Now, once again after a brief pause from constantly calling out McGregor, Paul shared a carousel of photos after his fight against Tyron Woodley. In the photos, he could be seen resting along with having McDonald's food after maintaining himself with a long diet.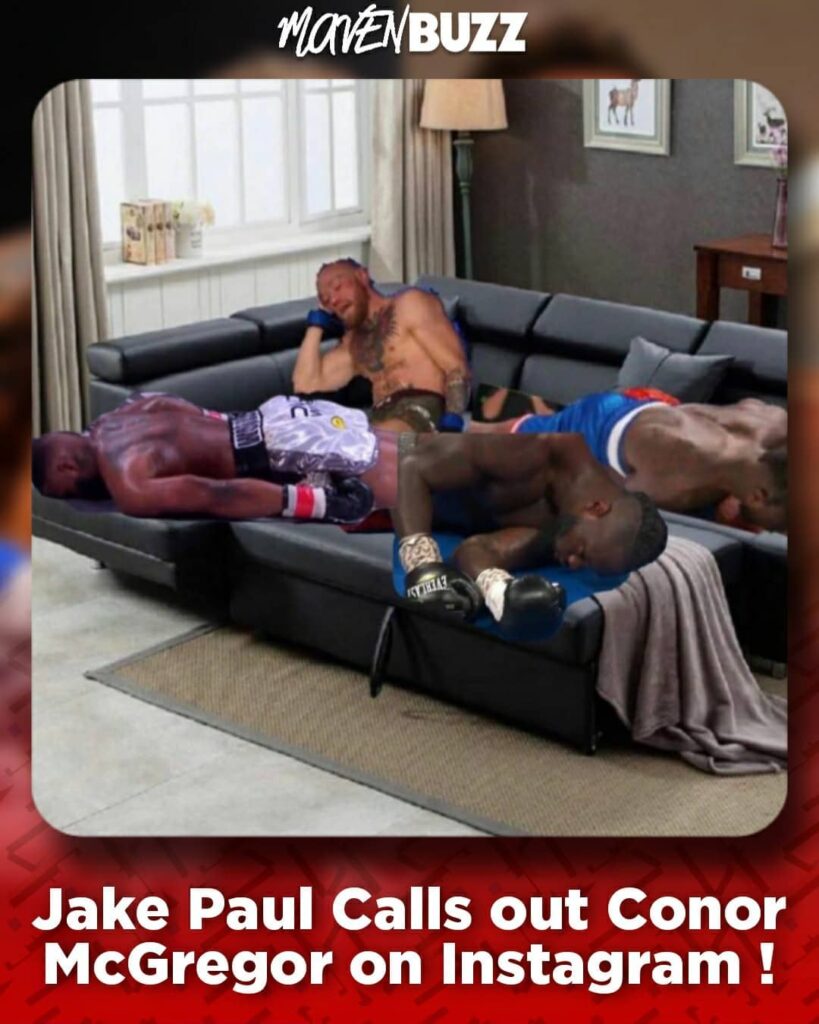 Amidst all the photos of him relaxing, he shared a picture of fully extended family couch on which edited snaps of fighters lying down on the ring after presumable knockout. The edited pictures included his recent prey Tyron, Nate Robinson, Deontay Wilder after being KO'ed by Tyson Fury and the most iconic one being Conor McGregor lying in the corner.
As of now the UFC champion Conor McGregor has not responded to the pictures shared by Jake Paul.
Follow us on Instagram for daily news and updates.