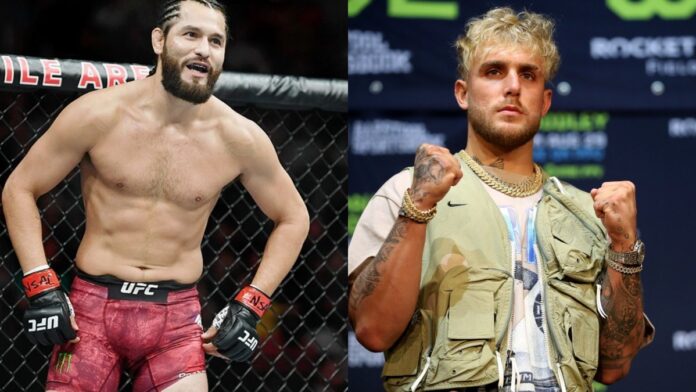 Controversial YouTuber turned professional boxer Jake Paul has put forth a challenge worth millions in front of UFC superstar Jorge Masvidal. Seems like Jake Paul is already on the hunt for his next fight and is eyeing Masvidal.
"Jorge, got some millions for you to fight," Paul said. "Is your daddy gonna let you come out, is your daddy gonna let you come out and play, daddy Dana? Fuckin' bitch, if he ever lets you out of that contract I'm baptizing the fuck outta you."
Jorge Masvidal was earlier a supporter of Jake Paul wherein he helped the YouTuber with a few tips against Ben Askren earlier this year. However things reversed during his match against Tyron Woodley, where Masvidal picked T-Wood to defeat 'The Problem Child.'
Talking about the same change, Paul said, "Hoes will be hoes. Bitches will be bitches. If you want to switch up — at one moment he's my friend, texting me 'yo let's train, let's do a video together, can you come to my bakery down the street'…and then all the sudden you want to switch up? Cool. That's now how I was raised, not here in Ohio. If I'm your friend, I'm your friend, but if he wants to switch up, hoes will be hoes."
Follow us on Instagram for daily news and updates.