YouTuber turned professional boxer Jake Paul slammed the rumours that his rematch against Tyron Woodley turned out to be a commercial failure as new PPV sales figures managed to garner far less than their first fight.
The fight was initially scheduled between Paul and British boxer Tommy Fury on 18th December. However, the latter had to drop out of the fight due to suffering from a chest infection and rib injury. However, Paul managed to get Woodley on board for the fight on short notice.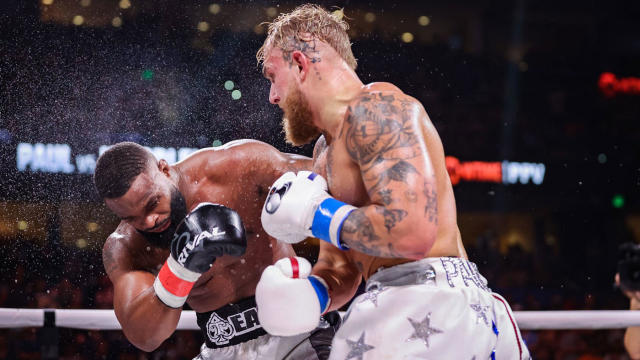 According to reports from DAZN Boxing, after the last-minute dropping of Fury and Woodley's replacement, the PPV numbers have been tanked significantly. Though official numbers have not been released yet, the reports claim that the rematch "did under 65,000 buys."
This makes the rematch the internet star's weakest play to date. It appears to be his first match failing to reach six figures mark. However, on 29th December Jake Paul took to the internet to dismiss the pay-per-view sales rumours, calling them "bullsh*t."
He wrote on Twitter, "The PPV number rumors are bullshit. 1st fight w Woodley we sold 500k+ Numbers for this one are still rolling in but still looking positive."
"Not my best business night." He further blamed it on Fury, as the fight was initially sold on consideration of it being against the British boxer.
Follow us on Instagram for daily news and updates.