Jake Paul has now responded to Tommy Fury with a new and improved offer, which seem quite sarcastic after the later rejected his $1 million offer for the fight.
The new offer comes just a day after the YouTuber turned professional boxer announced that he is temporarily retiring from boxing. He revealed that he will be taking some time to rest easy and recover.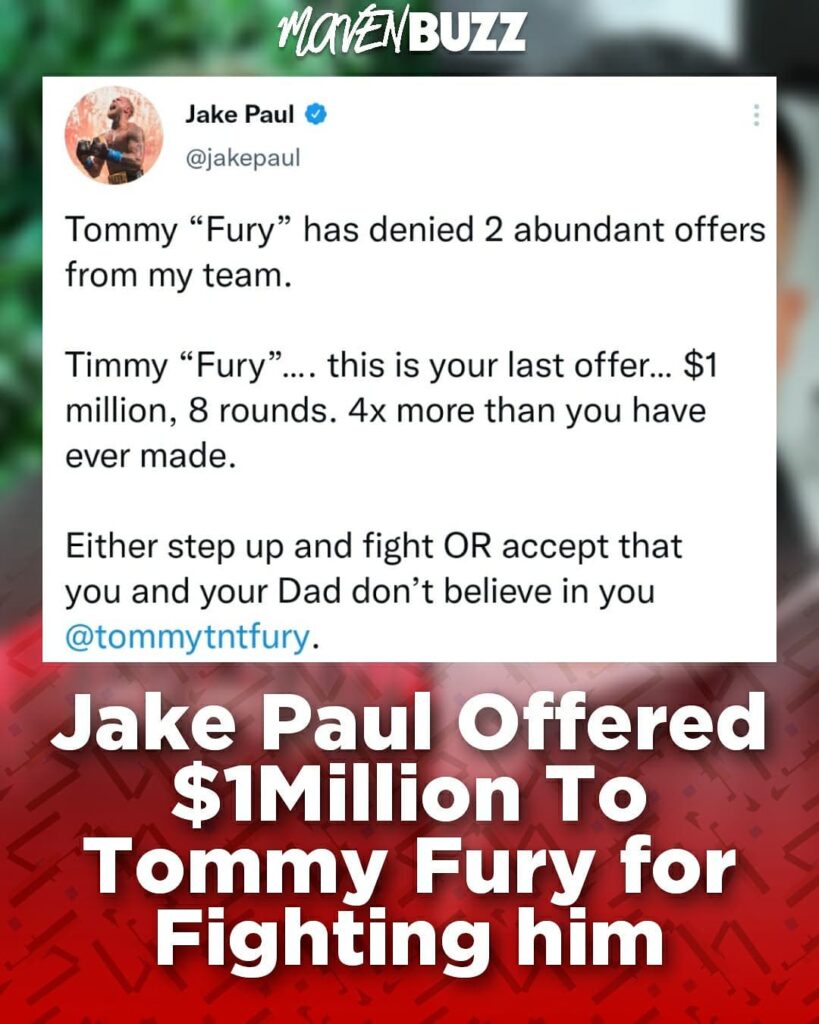 Jake cited the reason for this decision in the post and said, "since no one wants to fight me and signed the dotted line" he took some time out. He also shared pictures of him hanging out with Julia Rose, taking bubble baths, soaking in the pool and shooting guns in the range.
Talking about Tommy Fury, Jake shared a series of tweets targeting Tommy Fury. One of them revealed that he put forth a new bet saying, he'll pay Tommy an extra $500k in addition to Tommy's $1 million fight purse, if the boxer wins.
He also offered Fury a first class fight tickets and a 7 night stay at a 4 star restaurant which will also include continental breakfast.
Follow us on Instagram for daily news and updates.