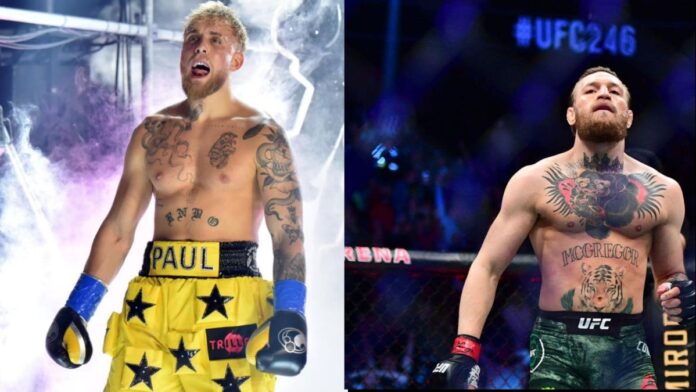 YouTube star turned professional boxer Jake Paul responded to his desired rival Conor McGregor for his recent incident with popular rapper Machine Gun Kelly and Megan Fox at the VMA's.
Recently while the two stars were posing for photographers on the red carpet with their respective partners – Megan Fox and Dee Devlin, McGregor splashed drinks towards the rapper's direction after he was allegedly pushed away by MGK's bodyguard.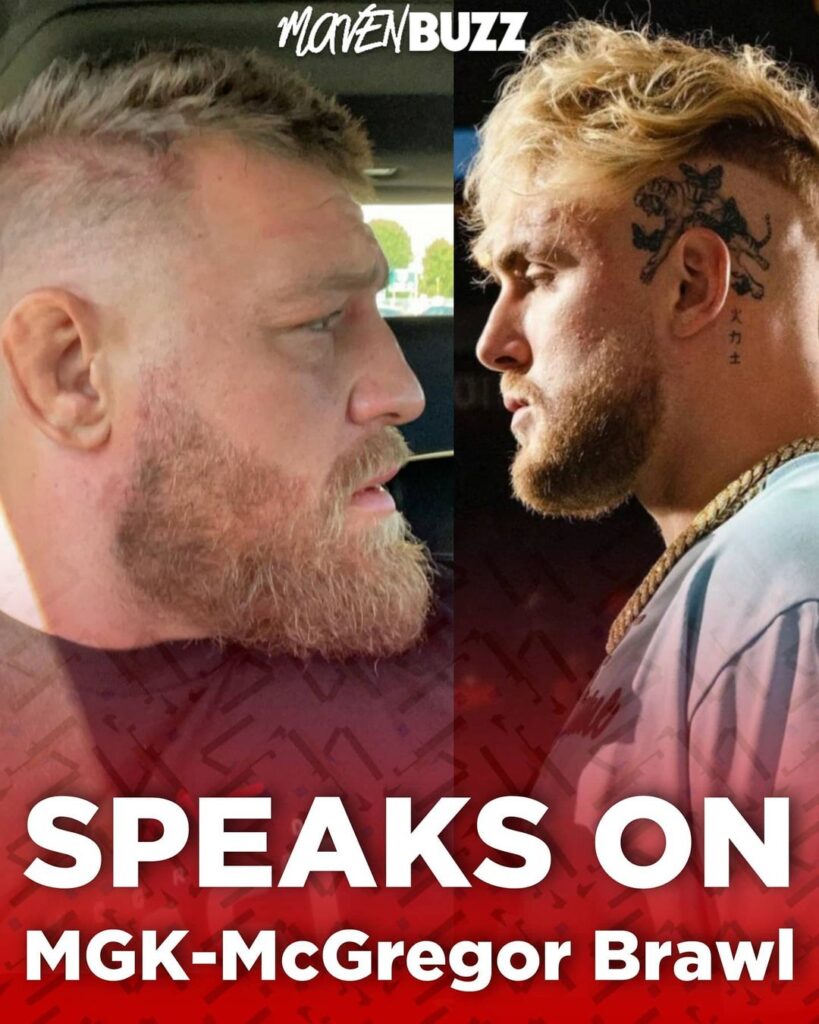 A few days later, the American internet star has brought in his response on to the recent physical altercation which he considers to be embarrassing for the UFC's notorious champion.
Talking about the incident to ESPN Jake Paul said, "It's hilarious. Some people are saying that Conor McGregor mistook him [MGK] for me. Cause we look similar, you know, blonde hair. That was like a rumor that happened. Who knows. I think it's hilarious, dude."
"Why is he on a celebrity red carpet throwing drinks at Megan Fox and Machine Gun Kelly?" he asked. "It's disrespectful. Kelly handled himself like a professional. He didn't get hot. He didn't retaliate. I think he knows McGregor looked like an idiot."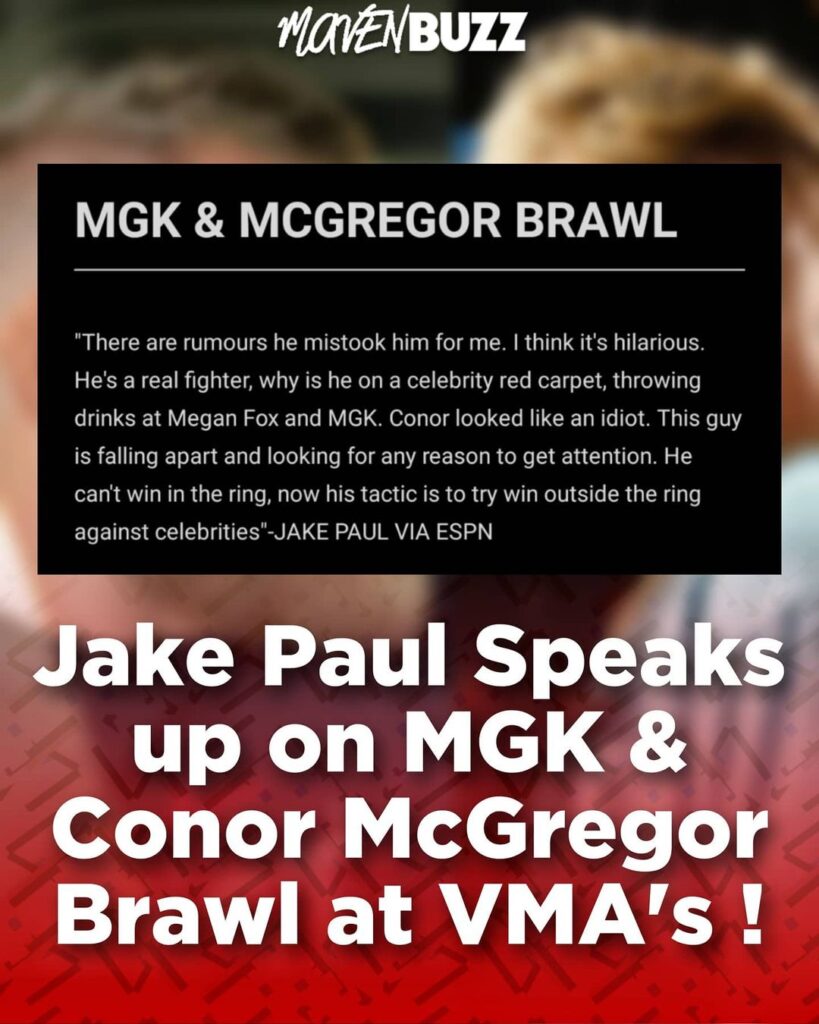 "This guy is falling apart!" he further blasted. "Trying to find any reason to get attention. He can't win in the ring, so I guess his tactic now is to try to win outside of the ring on celebrities."
As of now the UFC fighter has not responded to any response from Jake Paul.
Follow us on Instagram for daily news and updates.