American YouTuber turned boxer Jake Paul expressed his appreciation for his opponent Tyron Woodley by giving him an early-Christmas gift, ahead of their boxing fight on Saturday, December 18 at the Amalie Arena in Tampa, Florida.
Initially, Jake was set to fight against Tommy Fury on Saturday. However, Tommy pulled out a week before the event. Fortunately Tyron Woodley the former UFC welterweight champion agreed to fight Paul on short notice, saving the event. Jake gifted Woodley an Oyster Perpetual Explorer II watch, which costs roughly around $14,000.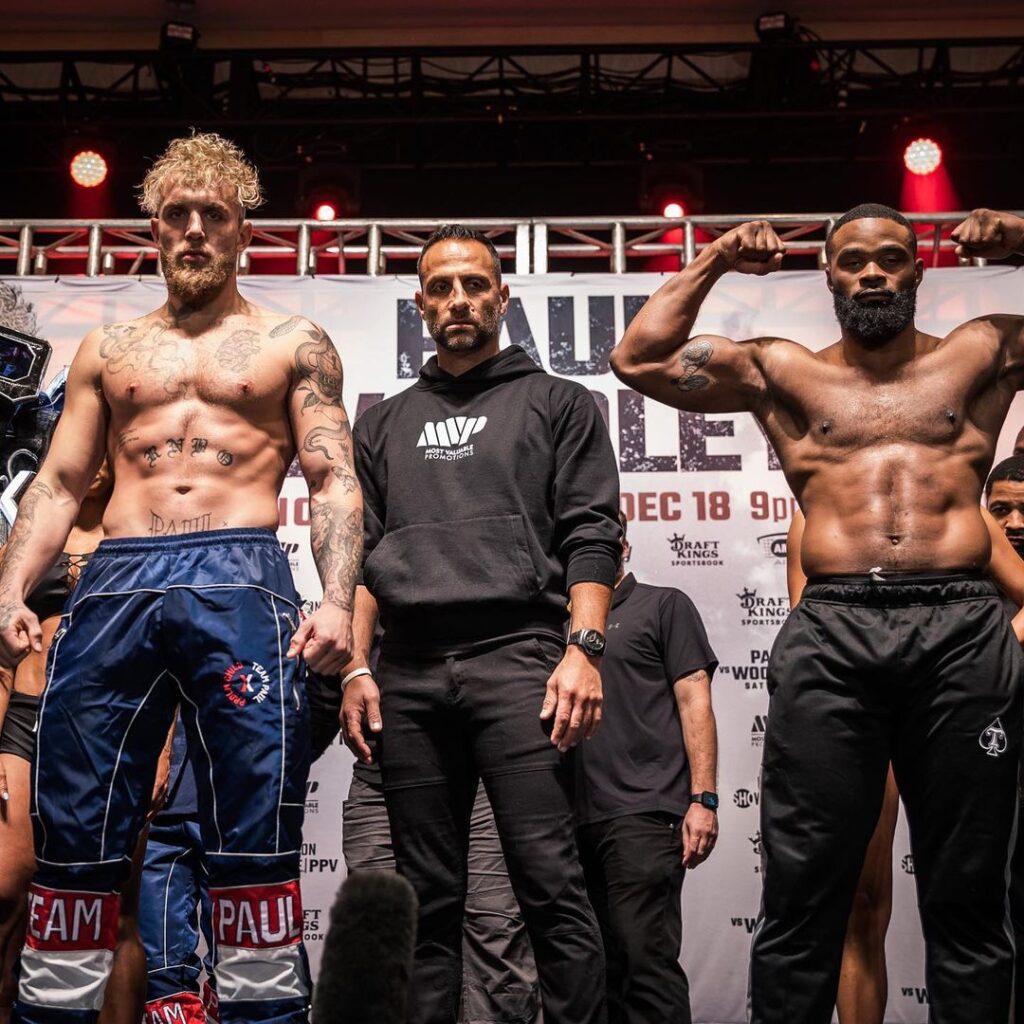 In the joint interview with MMA journalist Ariel Helwani, both Jake and Tyron shared a wholesome moment. "I ain't never had an opponent do a lot of stuff this dude does. But mentally, it's warfare because I don't know what… You never know what to expect out of him." Tyron said during the interview.
During the interview Helwani tried to ask Paul the cost of the gift, before Paul could answer, Woodley, interrupted saying the price of the present isn't important. Later Paul revealed the actual reason saying, "it's time for me to knock him out."
Instead of getting triggered the former UFC champion appreciated Jake's gift and said the gift changes nothing, according to 'The Chosen One,' he would still come into the fight knocking Jake Paul out.
Woodley said "He want to get beat up, he like this s***. You guys are playing on like 'I took the fight last minute notice', he didn't have to say yes. He could have waited and fought Tommy. Tommy is an easier fight, he not a harder puncher."
Follow us on Instagram for daily news and updates