Jake Paul revealed new song for Alissa Violet !
A 22-year old YouTuber and Musician Jake Paul posted an art work picture captioned – "100,000 comments and i'll drop it " few days before revealing the song.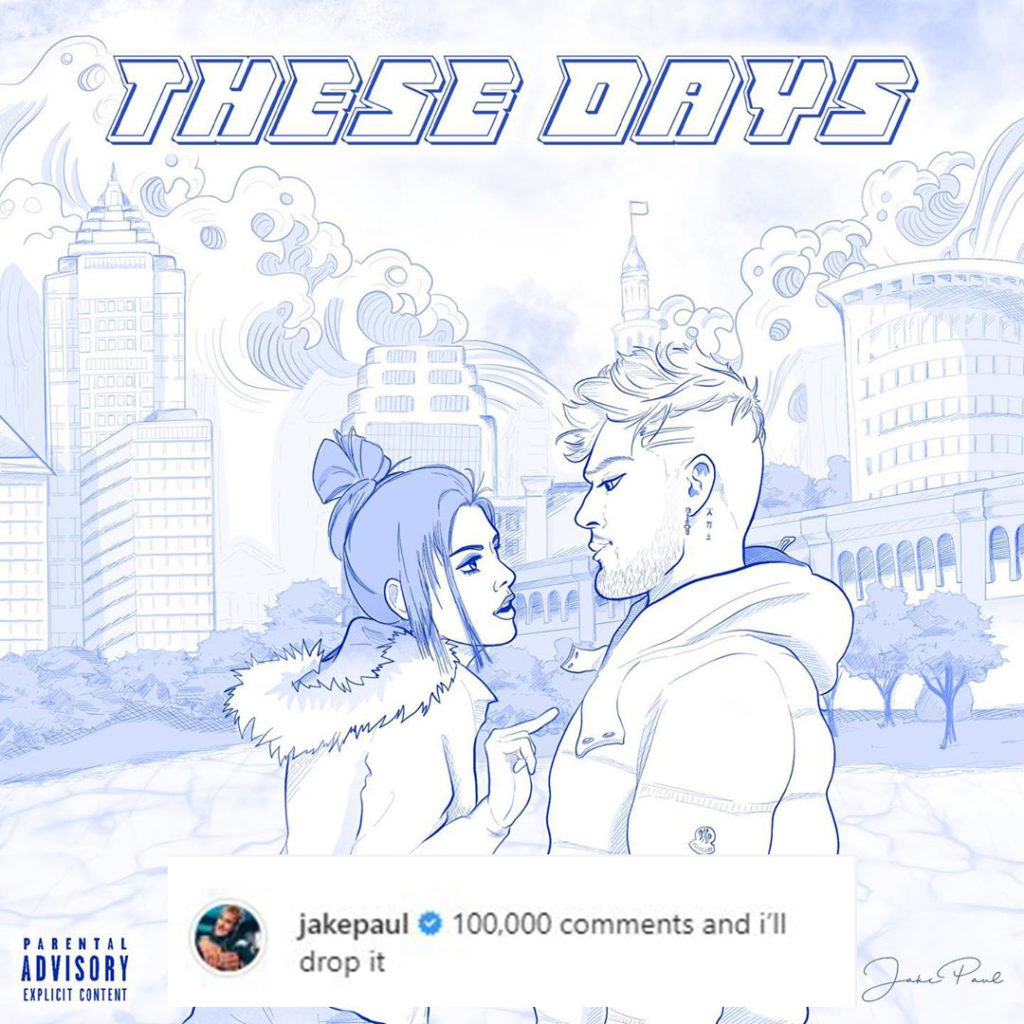 Jake broke the Internet on December 3,2019 by uploading a throwback picture of him and his late ex-girlfriend Alissa Violet reads " what I never got to say… "These Days" December 13th🤐🎶 " .He unveiled about his new song "These days" which will be releasing on December 13,2019.Fans are all confused and excited at the same time flooding the comments on post.
Alissa Violet reacted to Jake Paul's new upcoming Song which was about her by sharing a meme on Instagram story "Here we go again"
Alissa Violet recently dropped bombs on Faze Bank about her last relationship after five months of break-up. Replying to a fans tweet "How did you find out you were being cheated on?" to which Alissa clarified "I was asleep upstairs with our dogs and he wasn't next to me so i checked our guest house and caught him naked in bed with a random girl " shook everyone on Internet. Alissa also tweeted "would you like the video of me walking in on him and her ??" when was questioned whether all that she said is really true or made up story.However, the Faze banks have not responded anything else other than just "I Love You" to her tweet.
The turmoil was created after her tweets on social media where Alissa went crazy on Faze Bans followed by sequence of tweets read it below: