The YouTube star Jake Paul has always been known for being the centre of attention on the internet. With his boxing event and promotions, he was already in talks around the internet but he took it to another level by calling rematch with Tyron Woodley a 'Bank Robbery.'
The internet famed boxer arrived at Thursday's press conference wearing a ski mask trying to resemble a robber. When talking to the reporters he explained that for him beating Tyron Woodley and taking the purse feels like a bank robbery.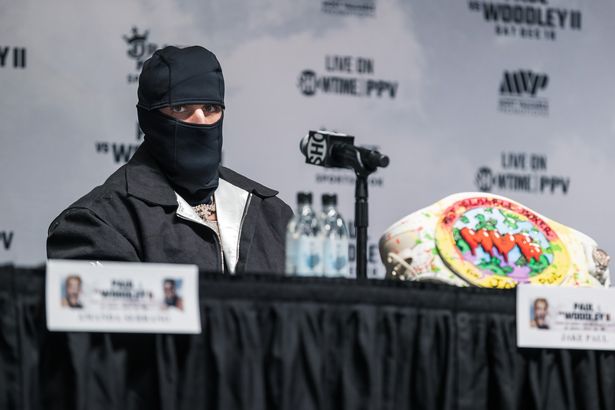 During the press conference for the rematch between YouTuber turned professional boxer Jake Paul and five times welterweight champion Tyron Woodley, Paul talked about Fury as well as his reason for wearing a ski mask.
"I thought to myself it's funny how these 'professionals' like Tommy Fury – who's considered a professional boxer – gets sick, breaks a rib and doesn't want to fight."
"I've fought sick, I've fought hurt. You've got to go in there and get the job done. And then they're like, 'Oh, you've got Tyron Woodley now.' No problem."
"That's why I've got the ski mask on. They're gonna give me a big bag to go and beat the guy I already beat? This is a bank robbery," he concluded.
However, the internet pointed one problem with this idea that it was unoriginal. The undefeated boxer Floyd Mayweather did this back in 2017 in the original boxer vs. MMA fighter boxing match.
The fight earned him a reported $275 million which Mayweather thought was one of the easiest earnings he ever made.
Follow us on Instagram for daily news and updates.