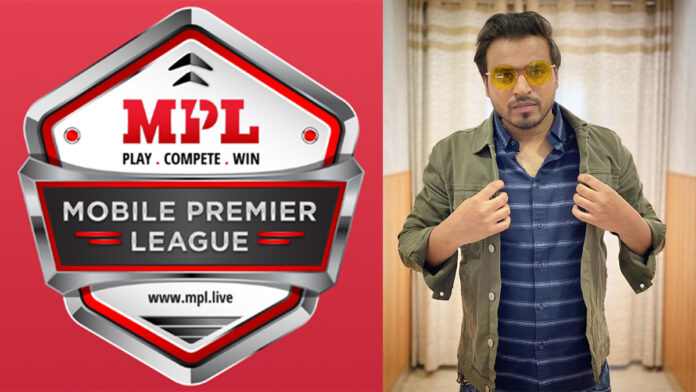 Mobile Premier League introduces popular Indian YouTuber Amit Bhadan as their brand Ambassador to influence young minds.
Amit Bhadana is an Indian Personality and biggest Indian Youtube star known for comedy videos and music on his YouTube channel. He has more than 22 million subscribers on YouTube channel.
MPL x Amit Bhadana
MPL (Mobile Premier League) is one of the largest e-sports and mobile gaming platform in India. Users compete on online mobile gaming on this platform. As per the report, MPL has a player base of 25 million users.
MPL announced  India's biggest Youtube star Amit Bhadana as its brand ambassador recently to promote and increase the user base of MPL. The company said, "MPL is focusing on YouTube to increase its brand awareness as it recently crossed 1.2 million subscribers on its channel."
Lately, Bhadana was associated with MPL and featured on the video-sharing platform many a time. Amit Bhadana is officially the brand ambassador of MPL now.
Previously, MPL collaborated with Virat Kohli and actor Tamannaah Bhatia to influence the young minds and boost the presence of the brand.
"YouTube is a big focus area for our branding initiatives. A large part of our target group is active on YouTube, we have seen good traction on our app via the channel," said Abhishek Madhavan, senior VP, growth and marketing at MPL.
This is a great step from MPL and will give the brand more recognition in the market.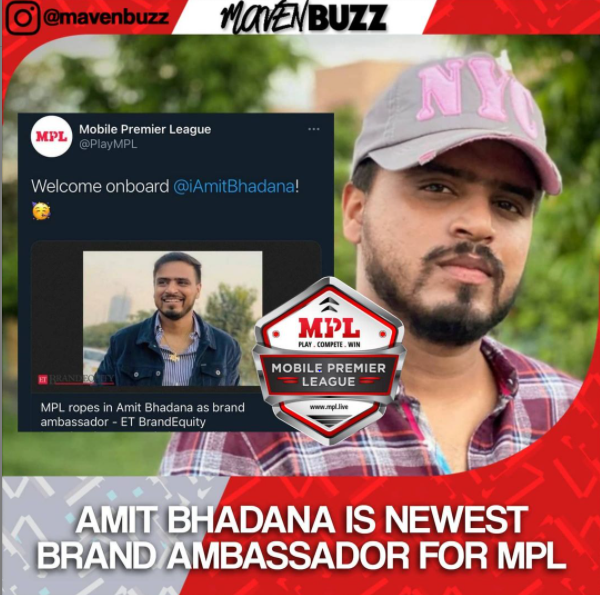 Follow us on Instagram for daily news and updates.