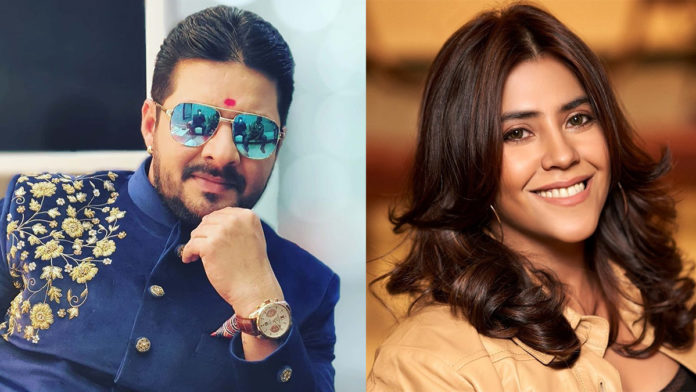 Hindustani Bhau is an Indian Youtuber and Social media sensation who is known for making aggressive YouTube videos on controversial matters. He is also known for being a contestant in Bigg Boss 13. Though he didn't win the show but emerged as the most loved contestant. He was one of the key reason for the gained TRP.
Bhau is famous for his mannerisms and style where he tries to depict a popular Bollywood actor Sanjay Dutt. He claims to be the biggest fan of the actor and has also met him to express his love.
Controversy has always surrounded him largely based on India-Pakistan issues. In his aggressive toned videos he gives reply to the people.
Hindustani Bhau's post went viral on social media, where he informed of exposing a Bollywood celebrity by filing a police complaint. He mentioned that this celebrity has insulted Indian Army at a national level.
Recently, Bhau announced that he will fire a FIR against a huge Bollywood star for humiliating Indian Army Jawans. He stated that on 12:30 1st June he is going to file a police complaint at Khar Police Station. He accused Ekta Kapoor and her mother, Shobha Kapoor of defying the national values and making an inappropriate web-series.
Earlier today he uploaded a video of himself on Instagram mentioning about the complaint. Hindustani Bhau stands outside the Khar Police Station with a complaint file in his hand. He didn't name the series but as we know it is Alt Balaji series namely, XXX Season 2.
It shows a wife of an army officer having an illicit affair with her lover while her husband goes to war. However, Bhau added that in the scene, the wife makes the man dress up in the uniform of her husband only to tear it up in the scene later.
He calls it an insult to the Indian Army.
After this IGTV video was uploaded, the comments section was flooded with comments from several users telling that he is doing the right thing.
Ekta Kapoor is an Indian television producer, film producer and director, and the joint managing director and creative head of 'Balaji Telefilms Limited.' She is yet to respond to this complaint.
Follow us on Instagram for daily news.