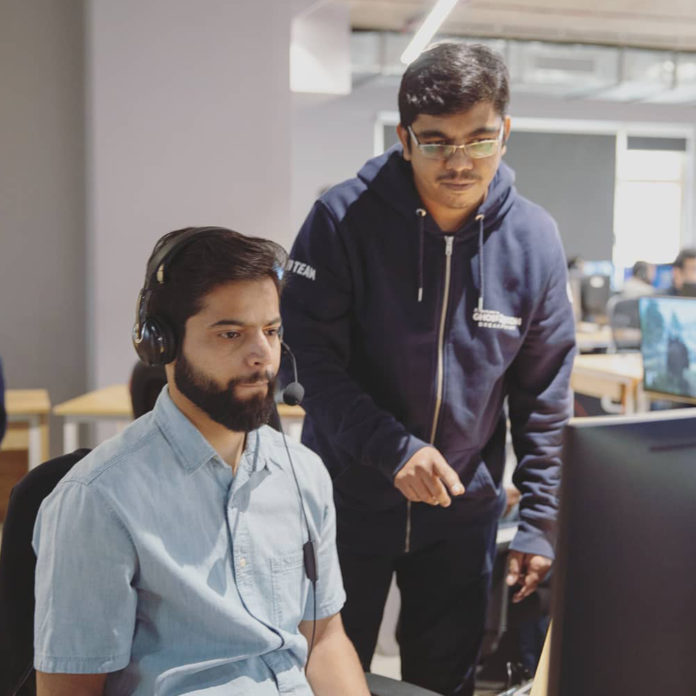 Rakazone Gaming (Rishab Karanwal) is an Indian gamer, influencer known for streaming on his YouTube channel with more than 290K subscribers. Rishab also received the title of "Streamer of the year" in 2018.
Rishab shared a tweet on his social media making his audiences aware that his channel was brought down by some hackers. It's not so long YouTube was quick to react on it and he finally got his channel back now.
He shared tweet on Twitter announcing the news about his YT channel , said –"I got my hacked channel back thanks to YouTube."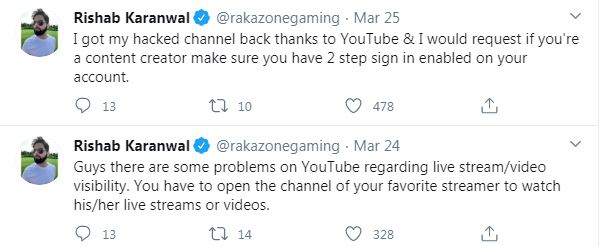 Rishab warn the Youtuber and advise them to turn on 2 step notification.
Follow us on Instagram for daily news and updates.