Piracy of Movies and Games and more reportedly legal now in Russia. This major step comes as a response to huge Hollywood studios pulling their films from the country.
What's a country that's losing ties and has been bombarded with sanctions with some of the world's biggest software companies to do? Not giving a value about copyright laws anymore. New laws are been introduced to allow Russian companies to neglect to pay patent holders for the use of their IP. Those of you who frequent other dark corners of the web and torrent sites are probably asking: 'Wait, piracy was illegal in Russia?'
The government of Russia rolls back intellectual property rights in response to Western sanctions.
This week the Russian government said Russian companies have no obligation to pay patent holders from countries that sanctioned Russia for use of their intellectual property.
The government of Russia effectively legalized piracy by introducing new laws stating that Russian firms are allowed to use innovation from unfriendly countries without paying to use the IP.
Last week the reports come after Russia's Ministry of Economic Development that it was considering lifting IP rules to counter-sanctions, to encourage Russian producers to manufacture certain goods.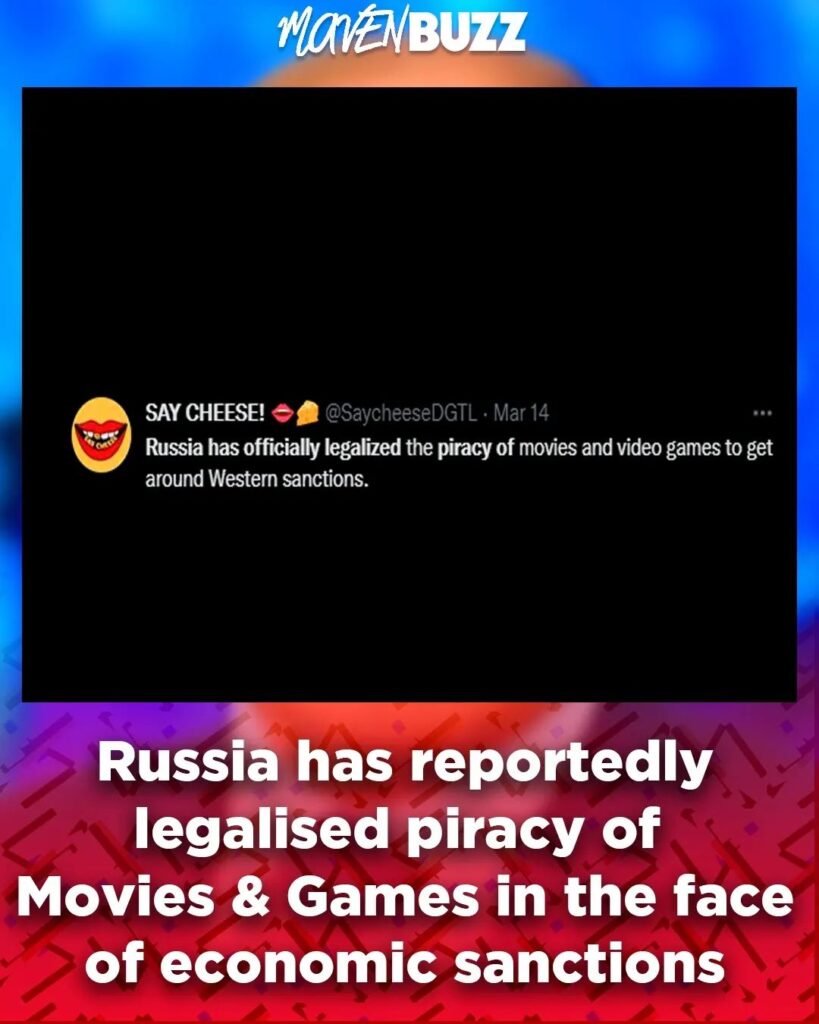 Russia reportedly legalises piracy of games, movies and more.
Russian people will be free to pirate Hollywood movies. Russian Politician Dmitry Ionin has even suggested that the country may unblock the torrenting suite RuTracker to help Russians pirate Hollywood films.
Gazette reports, 'Since many western studios have refused to release new movies in Russia, the parliamentarian believes that thanks to the torrent tracker, users will be able to watch Hollywood movies.