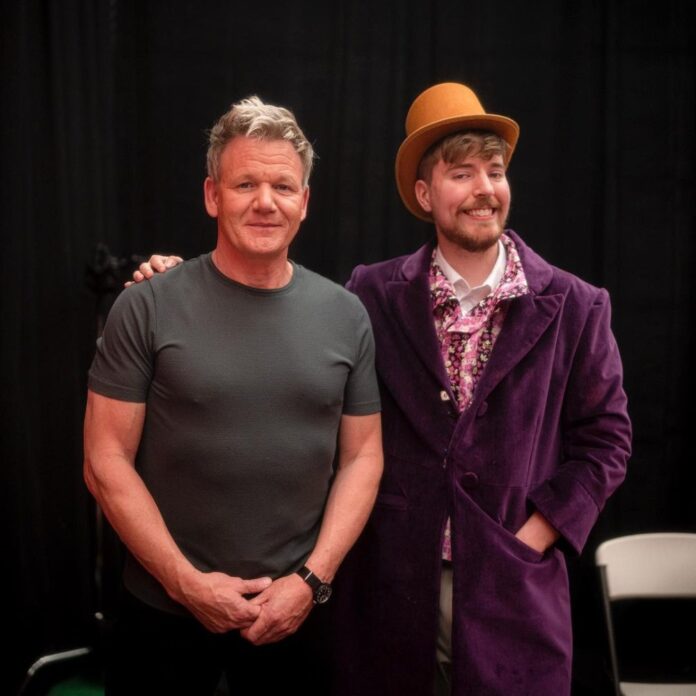 YouTube star MrBeast links up with Gordon Ramsay for a video. The collaboration video is realated to real life iteration of Chocolate Factory.
The YouTuber teased that he was recreating the fantastical Willy Wonka's Chocolate Factory in real life earlier this month. The content creator shared some early production pictures of the set. He captioned the picture saying, We're in the early stages of recreating Willy Wonka's chocolate factory (this photo is like 10% of it) why didn't someone tell me this would be so hard."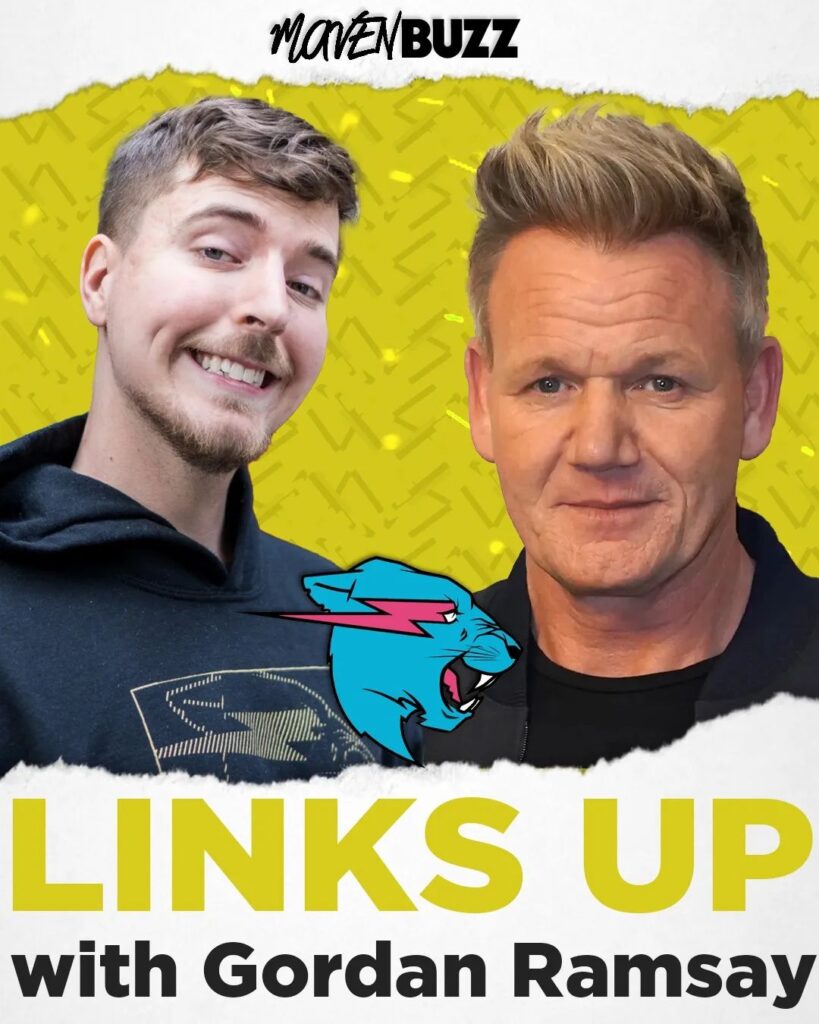 The series of Tweets and announcements has caused fans to go into a frenzy. Fans are eagerly waiting to see who would join the famous content creator's video. He made a new announcement regarding his upcoming venture and revealed that famous celebrity chef Gordon Ramsey will be making an appearance as a Judge on May 30.
He said, "In our recreation of Willy Wonka's chocolate factory we have Gordon Ramsey, a chocolate waterfall/river, and a custom-built warehouse full of candy challenges to decide who wins it. Can't wait for you to see this video."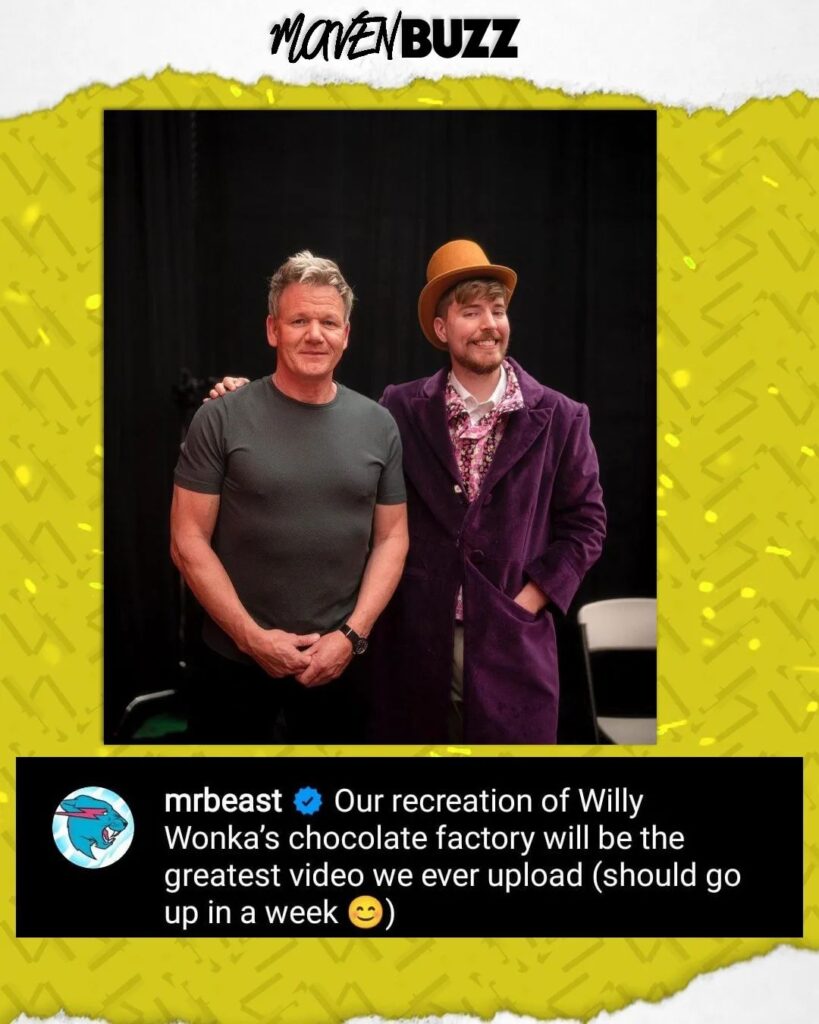 Here are the few reactions of MrBeast's fans on the collab, "what did you need gordon ramsey for", "Gordon Ramsey no doubt will play the part of Arthur Slugworth!", "he finna find the lamb sauce" and "OHH NO I am gonna think about this for everyday until the video comes" etc.
Follow us on Instagram for daily news and updates.