Yousef Saleh Erakat, popularly known as Fousey is an American YouTuber and actor known for parodies, Vlogs, comedy sketches and pranks on YouTube. He has currently more than 10.6 million subscribers on his YouTube channel.
On 5th February, Fousey uploaded a story on Instagram where he revealed that he is wishing to write a book for a long time. He announced about an upcoming book. But the context and title of the book were unknown at the time.
Yousef hinted it to not be a motivational book, and he also revealed that he's going to self-publish it.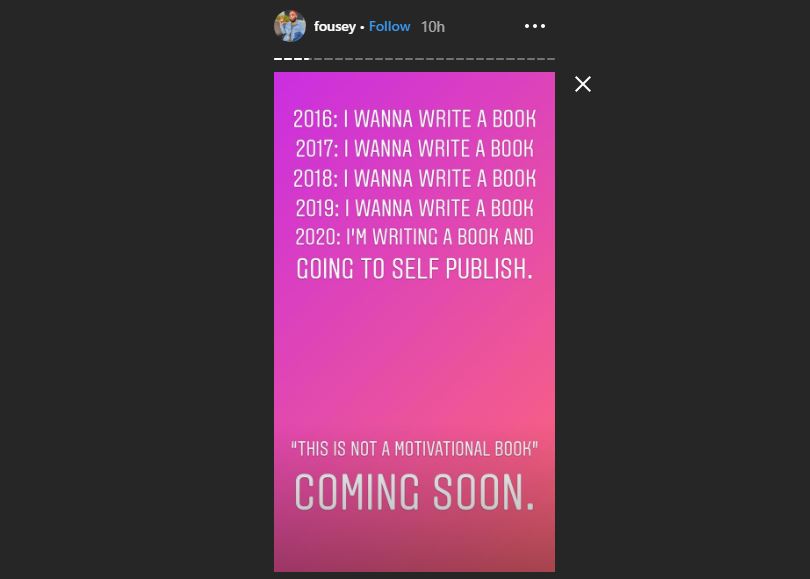 Fousey to publish his book
Fousey took on his Twitter account where he announced that his book will come out next year. He revealed that it will be a full autobiography of his life.
Fousey mentioned that it will cover his life part which involved fighting his deepest demon which was his addiction. He mentioned that the day his family reads his book will be the day his life changes forever.
Follow us on Instagram for daily news and updates.