American YouTuber Fousey is ready to make his return to the ring against English YouTube vlogger Deji. Fousey has called out Deji for the boxing match this year.
Fousey revealed that a fight may be on the table for him in a recent Happy Punch Promotion Twitter Space. He announced that he is officially calling out Deji on Friday. Both, Deji and Fousey have a goose egg in their win column. Fousey posed a question to Deji, 'Who wants their first win more?'. He also said that his loss to Slim Albaher was the biggest L in YouTube Boxing history.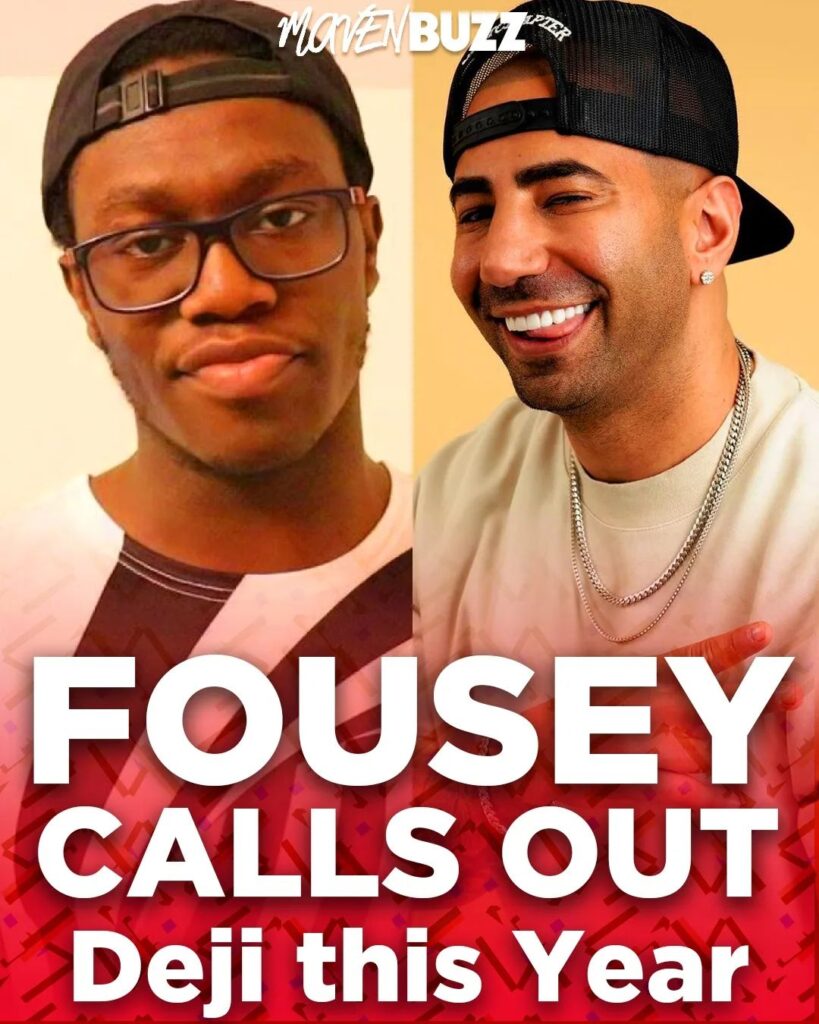 Like Fousey, Deji is also winless, fighting Vinnie Hacker, Jake Paul, and most recently Alex Wassabi. Deji claimed Fousey was an easy fight during a heated discussion that broke out at the Social Gloves press conference in 2021. Now that he is in desperation for his first win, Deji may look Fousey's way.
The two YouTubers have been beefing for years and now more than ever, this fight makes a lot of sense for both. Deji is coming off a loss to Fousey's long-time friend Alex Wassabi. Deji tells Mirror Fighting that, 'That was a long time ago, I sparred Alex before he had ever trained.' Both the longtime YouTubers have hinted at a potential fight on Twitter.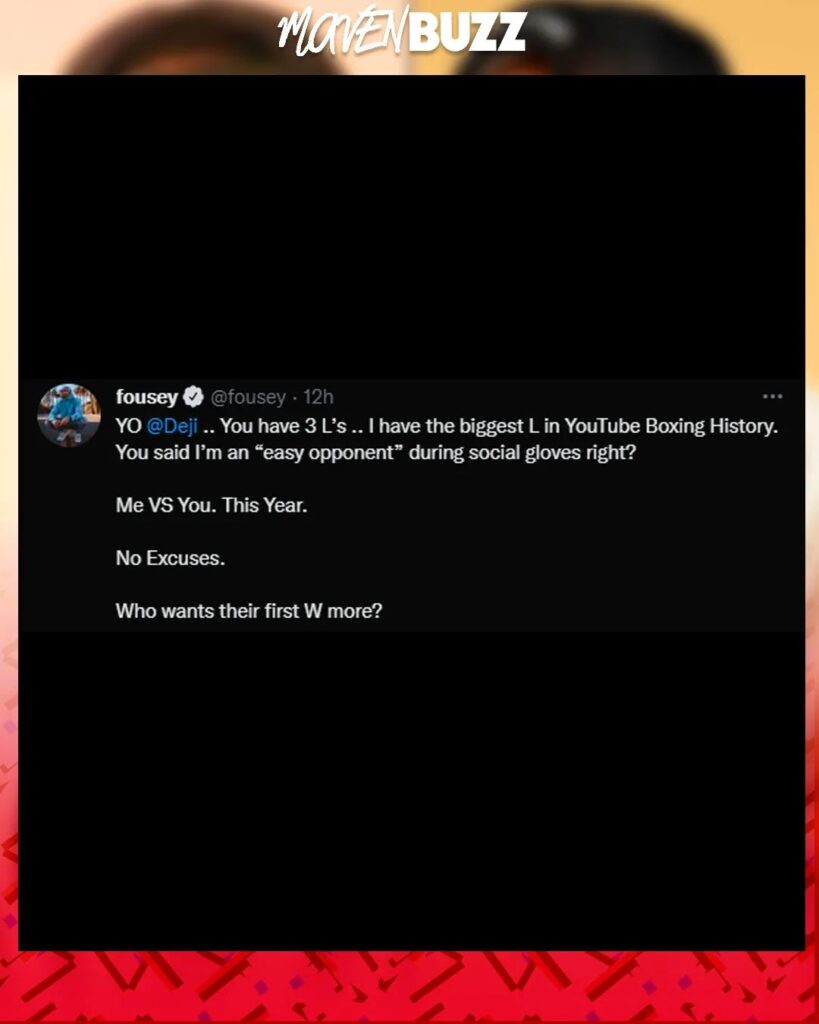 He lost over 50 pounds in the last 6 months similar to Deji. He ran more than 5 miles a day and was on a successful sobriety journey. Deji also showed off his fitness transformation versus Alex after backlash. Fousey will be joining Happy Punch fighter JiDion on the card, for now, we look forward to Deji's response.
Follow us on Instagram for daily news and updates,