American business magazine Forbes appreciates YouTuber turned boxer Jake Paul. They write a piece on his incredible achievements.
Jake Paul is a professional boxer and an American social media personality. Before playing a role on the Disney channel Bizaardvark he rose to fame on Vine. Jake has become the subject of many controversies due to his behavior including engaging in sexually suggestive behavior, risky stunts, and being charged with criminal trespass and unlawful assembly.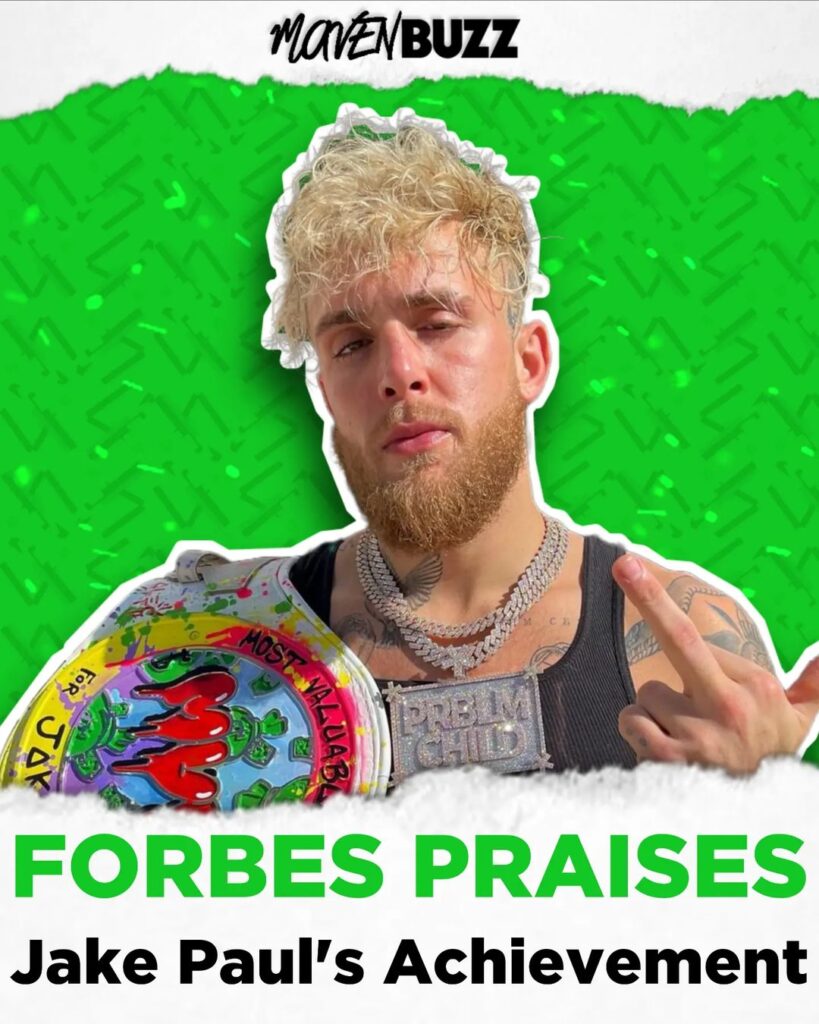 Forbes said, "Jake Paul seems to found his niche, and less than three years after his first professional bout, he has transformed himself from shocking content him into boxing. He is the future of the sport. Hate him a lot of hating him a little it's working. Paul who lives in Puerto Rico, Is the world's 46th highest-paid athlete. He has earned $38M before taxes over last year. His two flights over that span fetched him around $30M. Even though Jake has still never fought a professional boxer."
Jake is making his mark in the space going up to bat against some of the most relevant and richest sportspeople. In May 2022 Sportico released their list of the top 100 highest-earning athletes of the last 12 months. The list featured the likes of LeBron James, Lionel Messi, Tiger Woods, and more of the most famous athletes in the world. Only three boxers were featured in the top 100. Canelo Alvarez — $89m Tyson Fury — $69m Jake Paul — $36m.
Follow us on Instagram for daily new and updates.