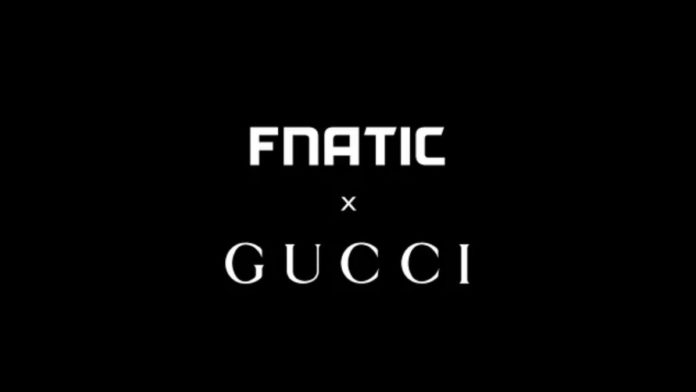 Fnatic is a professional esports organization headquartered in London, United Kingdom. It is one of the most successful esports organization in the world. Gucci is an Italian luxury brand of fashion and leather goods. It is one of the leading luxury brands.
Recently, on 23rd June, Fnatic announced the partnership with the Italian luxury brand, Gucci. It was made public through a tweet on their official account. It was a teaser video letting us know about the collab.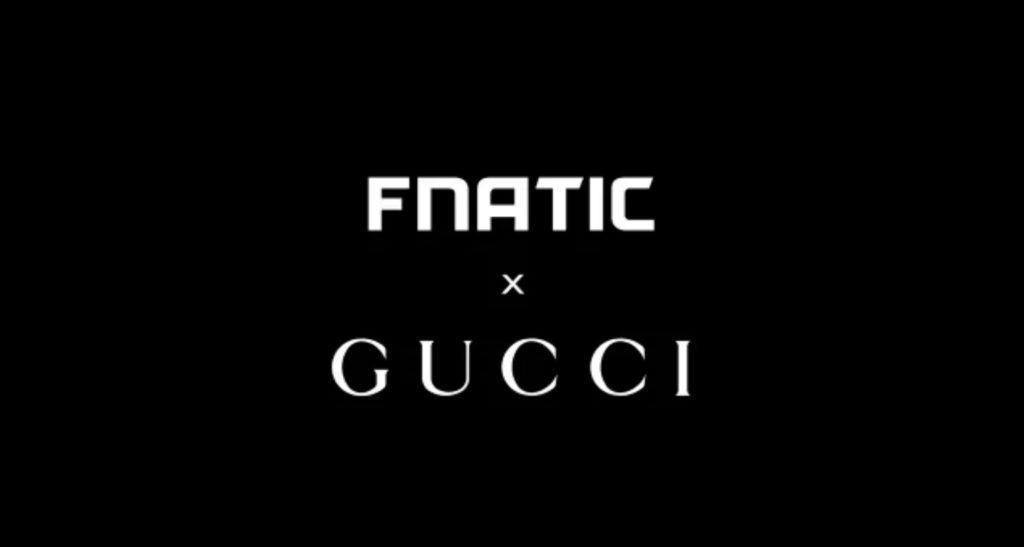 Fnatic announcing collab with Gucci
In that video, it shows the players from their League of Legends squad wearing Gucci products. They are seen walking towards the RGB gaming setups in closed warehouse looking place.
Further details on the collaboration are yet to be announced. The details regarding the collaboration will be announced on Fnatic's official online store. It will be officially announced on 25th June.
Fnatic's future collabs
Furthermore, Fnatic's official online store gave hints on their upcoming collaboration with an American street wear company, Champion. This collaboration will be revealed on 27th June.
Also, Fnatic's official online store showed that they will be collaborating with a different company, which is not disclosed yet. This new collaboration will be revealed on 2nd August.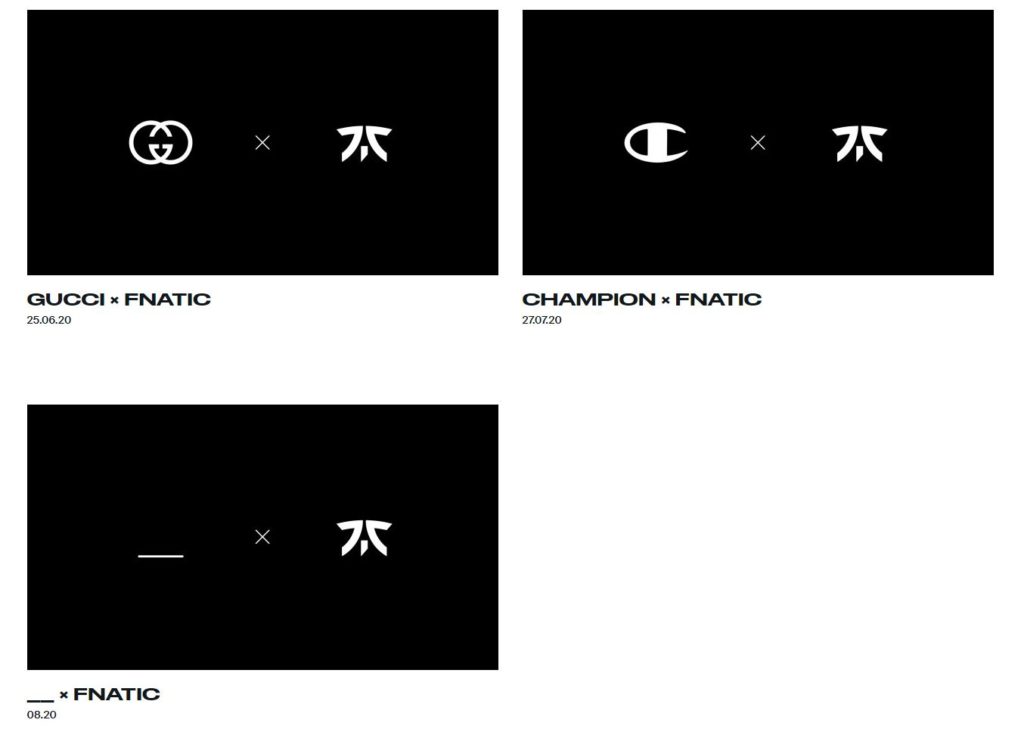 Earlier this year, Fnatic became the first ever team to be invited to the Milan Fashion Week by Gucci. With the entire team outfitted in Gucci gear, they've sat in the front row to attend Gucci's 2020 F/W men's collection fashion show.
Follow us on Instagram for daily news and updates.