YouTuber turned professional boxer Logan Paul is all set to figh the undefeation champion Floyd 'Money' Mayweather in an exhibition match. The fight was due to be held in February but was delayed due to "complications" dealing with Mayweather as said by Paul.
But now a report from The Athletic claims that the bout has now been scheduled for 5th of June. This puts it one the same night as Teofimo Lopez defends his lightweight world titles against George Kambosas.
Its event will also feature the undercard of Evander Holyfield in and exhibition against McBride. Floyd Mayweather is restricted to 160 lbs whereas Logan Paul has been restricted to 190 lbs. The undefeated boxer had to sacrifice 30 lbs gap.
As mentioned by Paul eariler this year that the fight will take place over six three-minute rounds. Also the confirmed venue for the fight has now yet revealed but fans speculate that Floyd would take his return to his home territory in Nevada, his last fight venue.
But also according to his last post on Instagram where he asked his fans where his fight should take place. In the post he named five five potential cities for the fight which included Las Vegas, Los Angeles, Miami, Dallas and Atlanta.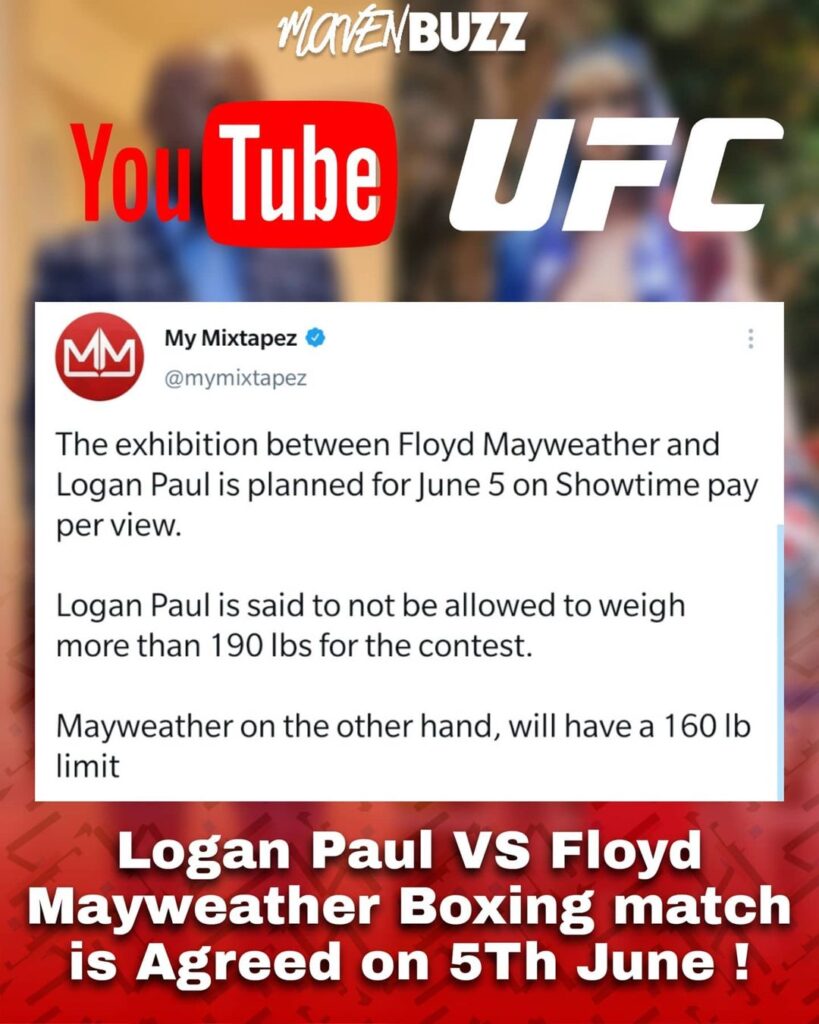 Follow us on Instagram for daily news and updates.