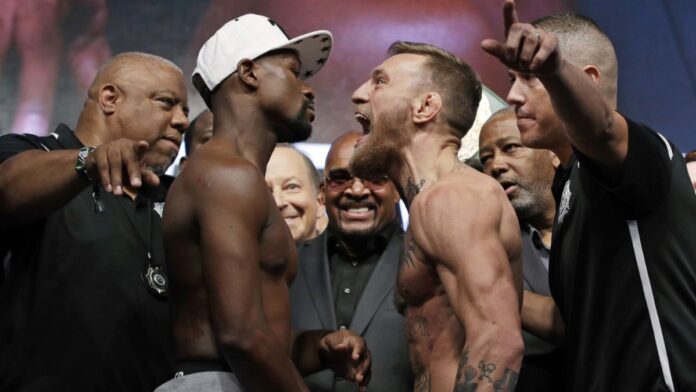 Boxing legend Floyd Mayweather once again took his chance on social media to roast Conor McGregor over his horrific ankle injury which he suffered in his fight against Dustin Poirierin UFC 264.
Conor McGregor lost to Dustin Poirier after suffering an ankle injury which led to the fight being called in the first round due to a doctor's stoppage. Everyone took their fair share of trolling at McGregor which included Jake Paul as well as Floyd Mayweather.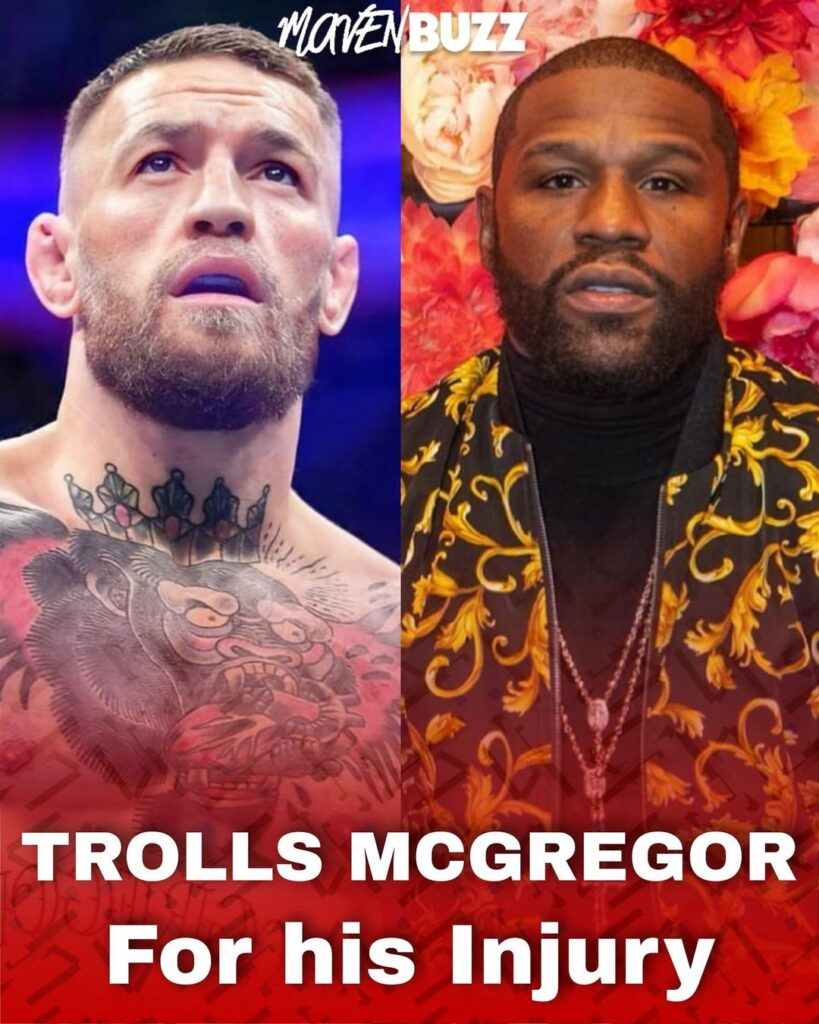 Floyd Mayweather took it to his Instagram to mock 'The Notorious' by posting a picture of him with a twisted ankle. He captioned the post, "Y'all got it twisted. I like how these shoes fit. Now, do the stanky leg."
But as if this was not enough. He again shared a new post to troll Conor McGregor.
He shared a picture of McGregor's replica toy, which surprisingly had a broken ankle too. The undefeated boxer wrote, "Parents, please get your children an early Christmas gift and remember to tell them this…"F*** IF YOUR LEG IS BROKE, BI**H HOP UP ON YOUR GOOD FOOT!" 
Follow us on Instagram for daily news and updates.