Facebook has removed Apple's blue tick page verification as the feud between the two tech giants escalates further.
This change was first noticed by Social Media consultant Matt Navarra on Tuesday morning just a week after Facebook slammed the smartphone giant over its upcoming privacy changes. 'Facebook has removed Apple's blue tick Page verification,' Navarra wrote.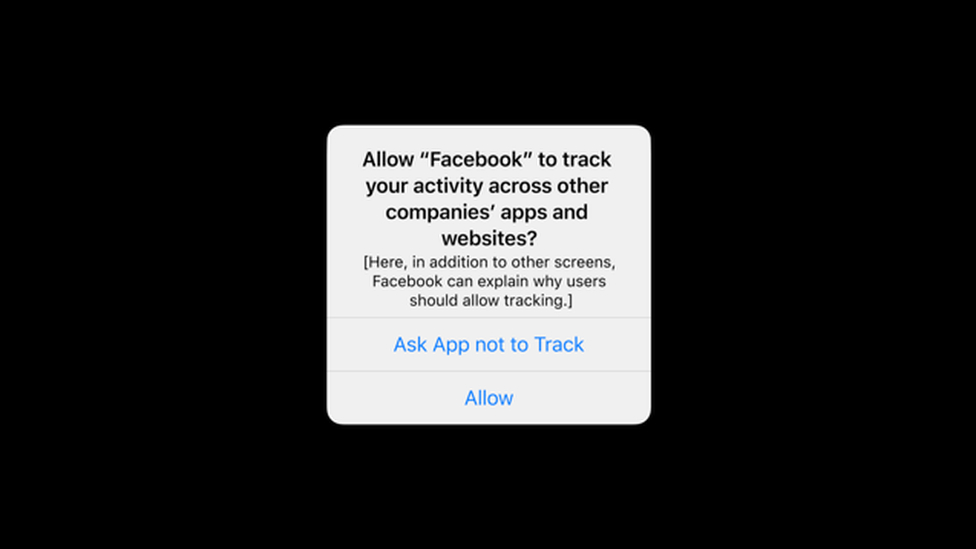 All of this heat on Apple started when it announced that it plans to ask users if they want their data to be shared in targeted advertising, tailored to you. This huge move will hurt the advertising giant, Facebook, which has warned it could halve the revenue from its ad program by half.
While Apple believes that this move is for taking a 'stand for its users', Facebook says that this is going to cost small businesses that rely on the targeted advertisement to boost their revenue and sales.
To tackle the obstacle, Facebook Inc. attacked Apple Inc. in a series of full-page newspaper ads Wednesday, claiming the iPhone maker's anticipated mobile software changes around data gathering and targeted advertising are bad for small businesses.
The ads were published in New York Times, Wall Street Journal, and Washington Post, carry the headline "We're standing up to Apple for small businesses everywhere."
While limiting how personalized ads can be used does impact larger companies like us, these changes will be devastating to small businesses," Facebook claims.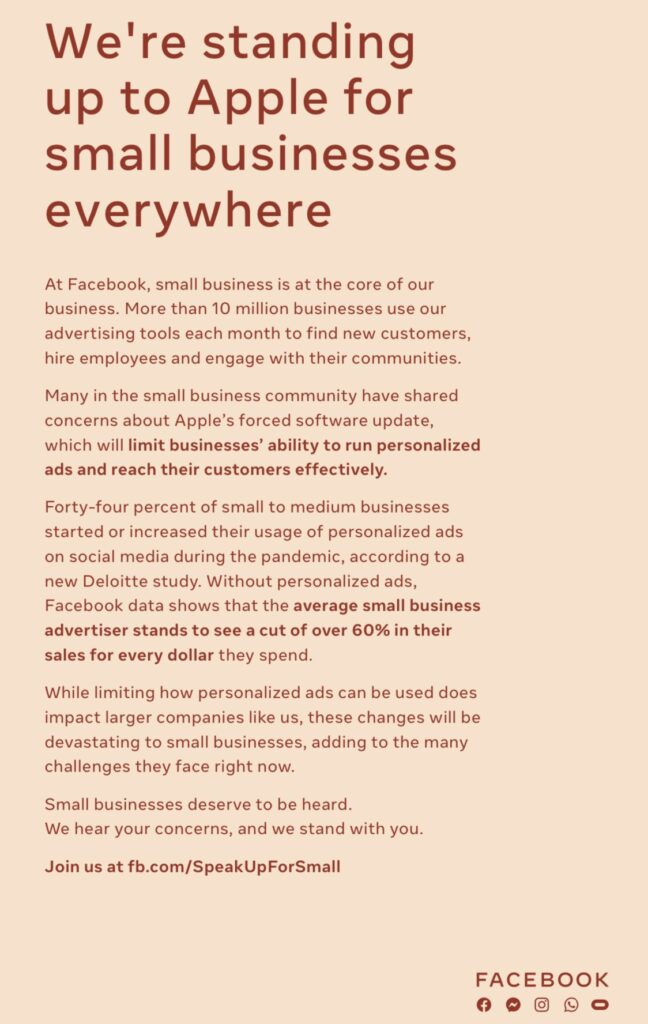 Apple has been known to promote privacy as one of the key features of its phones for many years and we don't think will be giving it up.
As of now, Apple has not responded to any of these calls. But rest assured they will definitely issue a statement talking about its stance soon.
Follow us on Instagram for daily news and updates.