Music video streaming platform Eros Now has apologized for its Navratri ad campaign which was deemed as vulgar and offensive. Netizens immediately slammed Eros with boycott calls on Twitter. This entire ruckus caused Eros Now shares to fall by 5%.
Ever since Navratri 2020 commenced last Saturday, Eros Now has been posting short videos and posters from films produced by their company. Some posts were not so alarming and were fine with the masses.
But few of them caused outrage in the online community. One of the posters featured Katrina Kaif in a yellow saree, has specifically offended Twitter. There were many other posters too written with degrading slogans.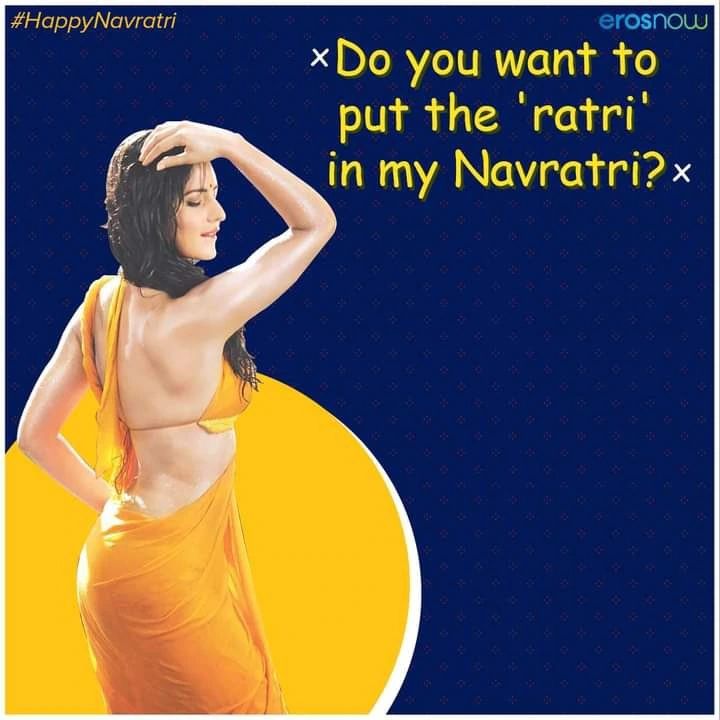 After its Navratri advertisement campaign stoked a controversy, streaming platform Eros Now issued an apology on Thursday and deleted the concerned posts.
"We at Eros love and respect our cultures equally. It is not, and it has never been our intention to hurt anyone's emotions. We have deleted the concerned posts and apologise for having offended anybody's sentiments," Eros Now issued a statement following the boycott calls.
Follow us on Instagram for daily news and updates.