World's richest person Elon Musk has taken a sly dig at smartphone giants Apple in a tweet. The iPhone company created a stir on the internet back in October when they launched a polishing cloth made for cleaning their devices.
Even though the cloth does not specify any advantages over regular microfiber cloth, Apple has priced it at $19 continuing with their ridiculous pricing model.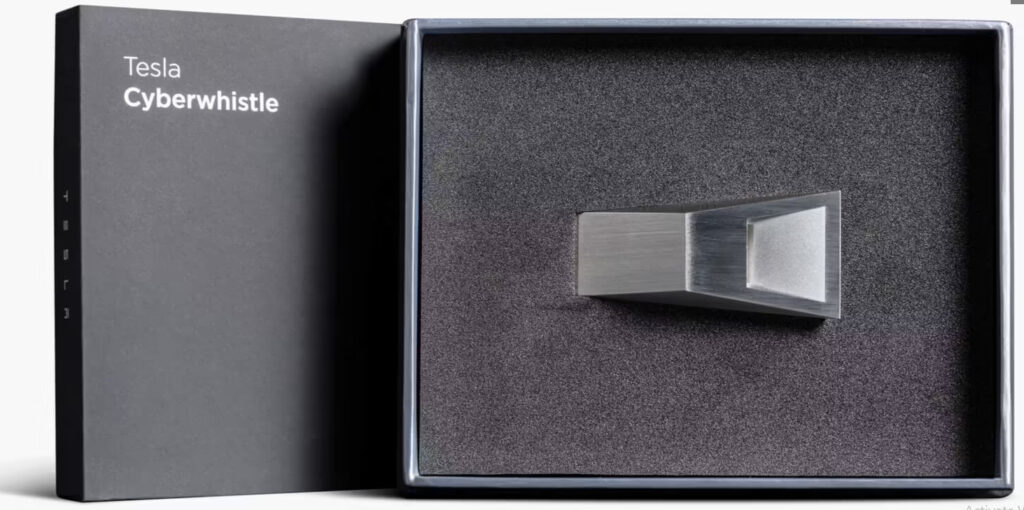 Poking fun at the same, Elon Musk made his own Cyberwhistle. It is a still in development Cybertruck, Cyberwhistle made from medical grade stainless steel which will also include an integrated attachment for 'added versatility,' with the last part seeming to make fun of Apple's marketing.
Elon Musk announced the launch of this product by sharing a link to the webpage of Cyberwhistle. In a follow-up tweet, he urged internet users to not waste their money on "silly" Apple Cloth, instead, they should be buying the Tesla whistle.
This tweet from Elon Musk received a positive response from the internet with many agreeing with him about the Apple Cloth situation while others were busy making it a meme fest.
Musk who is highly active on Twitter, also trolled Apple when they announced the launch of their new store in Istanbul. As the company welcomed their customers in 'this spectacular space,' the Tesla CEO sarcastically replied "Come see the Apple Cloth."
Follow us on Instagram for daily news and updates.